CHUNHUI MAMA
— ORPHANAGE MODEL —
Maternal Love for Orphaned Children
Science-based Loving Care and Companionship
Operated by Chunhui Children in state-run welfare institutions, Chunhui Mama is a child care and education program designed for orphaned and special needs children aged 0-18. This comprehensive program adheres to the concept of Chunhui Children's inclusive education, takes into account the developmental characteristics of children of different ages as well as of those with special needs in various levels of severity, integrates the responsive and inclusive education curriculum of rehabilitation and special education and designs individualized teaching content and methods, thus creating educational opportunities suitable for each child and promoting their wholistic development and preparing for the next stage of child development. The program trains thousands of front-line Chunhui Mamas to provide responsive care for orphaned children, develop secure attachments with them and pay consistent attention to their needs. In doing so, the children can thrive in family-like love and care. Chunhui Mama is not only a name for one of our programs but also the title for the thousands of women working in our programs in welfare institutions. They serve two roles, as the children's "mamas," and as their teachers. There are five sub-programs in Chunhui Mama, including Chunhui Infant Nurture, Chunhui Preschool, Chunhui Youth, Chunhui Family and Chunhui Training.
WHO WE SERVE
The 2016 Social Service Development Communique indicates that by the end of 2016, orphaned children in China totaled 460,000, of which 88,000 spent their days under centralized care. "Chunhui Mama" is a program model designed for orphaned children in China's state-run child welfare institutions. We aim to, with our consistent efforts and support from multiple stakeholders, ultimately reach all of these most vulnerable children.
Donate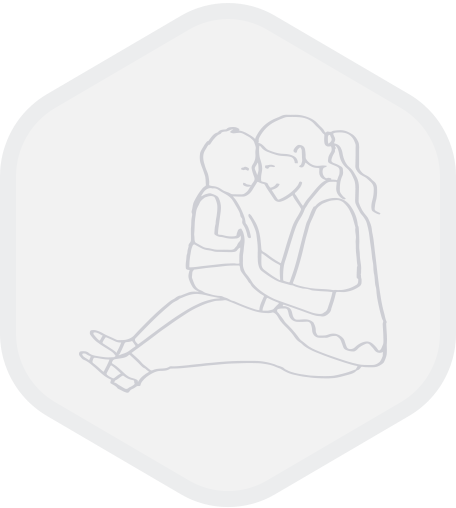 CHUNHUI INFANT NURTURE
Caring women with appropriate professional backgrounds from the local community are recruited and trained to become full-time "Chunhui Mamas" who provide loving responsive care for orphaned babies and toddlers from birth to 3 years old (to 4 for the children with special needs) and form secure attachments with them. "Chunhui Mamas" pay close attention to each child's needs, celebrate their progress no matter how minor, and provide timely, appropriate responses to their needs. They also provide vital brain stimulation, including a variety of age-appropriate games and inclusive curriculum for children with special needs to promote their physical, language, cognitive and social-emotional development.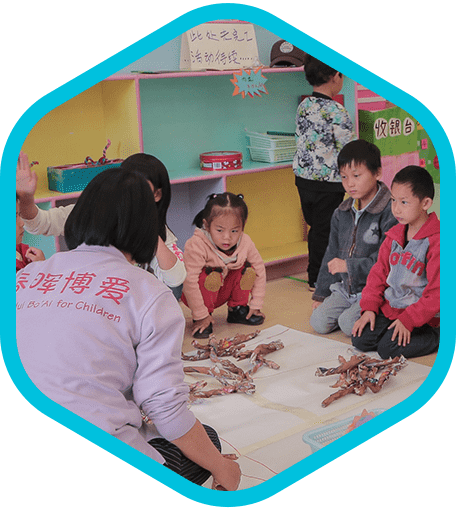 CHUNHUI PRESCHOOL
Chunhui Preschool serves children aged 3-7 in welfare institutions by providing supportive environments, individualized classes based on each child's developmental levels and interests, and professionally trains early education teachers who use the concept of project based learning and inclusive teaching curriculum. Project based learning is most supported by contemporary education field because it empowers a child as active learner. Inclusive education courses provide the best learning experience for all children, despite the severity of their special needs, by applying individualized plans to foster their development. Chunhui Preschool is designed to promote children's physical, language, cognitive, and social-emotional development, help them develop a love for learning, and prepare them for elementary or special education schools as well as for the next stage of life.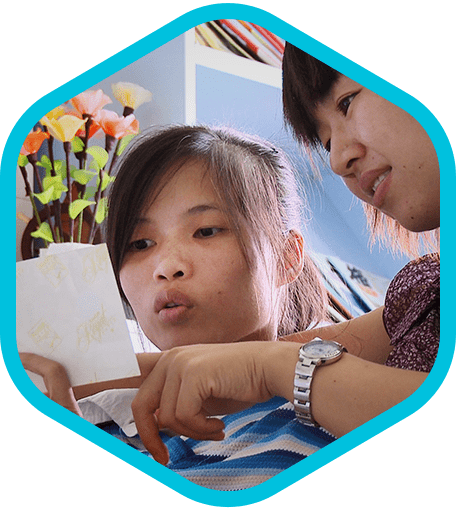 CHUNHUI YOUTH
Chunhui Youth is designed to serve 7-18-year-old children with two sub-programs. The Youth Tutoring & Support Sub Program is tailored for school-aged children. Well-trained loving mentors spend time with the children after school, learn about their needs, personalities, and interests, provide for them necessary emotional support, make individualized teaching and support plans, and help them develop self-awareness, build self-confidence and self-esteem. The Youth Integration Education Sub Program serves orphanage children attending special education schools and children who cannot participate in any forms of learning due to their physical impairment. This sub program provides child-centered sports and rehabilitation & special education integrated courses for these children based on their ability levels, needs and age groups. The goal is to promote their all-round development.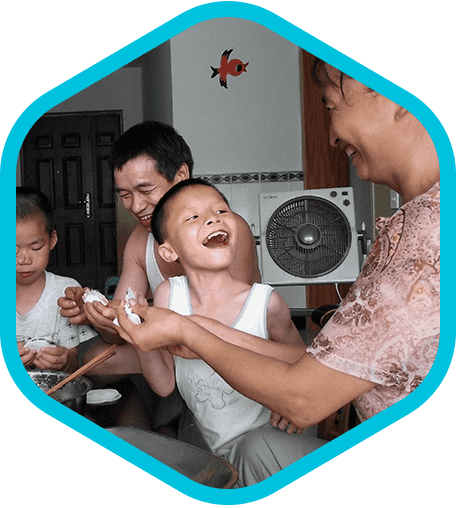 CHUNHUI FAMILY
Families have always been the best way we have to raise our young children. The Chunhui Family Program recruits married couples from the local community who receive our professional training and then set up loving foster homes for children with special needs who for the first time have the opportunity to grow up with familial love. Each family includes a trained full-time mom and a working dad who take care of 3-5 children who are unlikely to be adopted. The families live in apartments provided by the welfare institutions.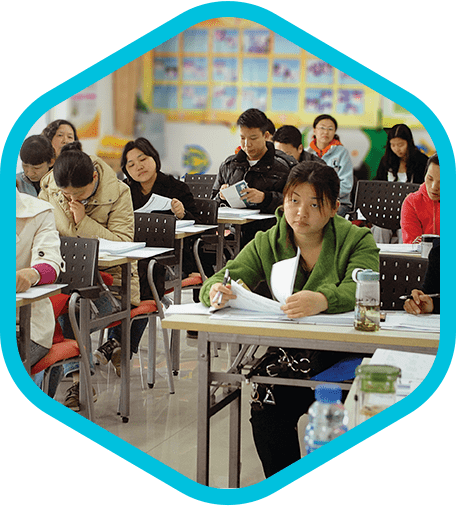 CHUNHUI TRAINING
To meet the pressing needs of welfare institutions for quality child care and to ultimately reach more orphaned children in need, Chunhui Children delivers both on-site and online training for institution administrators, caregivers, teachers and foster parents in children's welfare institutions.