CHUNHUI VILLAGE
— VILLAGE MODEL —
Improve Skills of Child Caregivers
Promote Holistic Early Development of Rural Left-behind Children
Chunhui Village is an early childhood development intervention program specially designed for rural left-behind children and their caregivers. It mainly focuses on early learning and development of children aged 0-6 and it allows them to develop individually, focusing on their specific interests and needs. By combining the resources of families, schools and communities, we set up early learning centers and home visits to implement Chunhui Village's core curriculum framework of child nurturing skills training, reading through play, and community engagement. We are committed to creating a nurturing community environment that helps unleash the children's full potential, supporting their physical, language, cognitive, and social-emotional development, while also positively affecting the lives of the adults who care for them. The program also addresses the needs of children and adolescents aged 7-18, and helps them develop their own hobbies, building self-esteem and confidence by gradually improving their abilities to get along with others while guiding them to participate in after-school learning, interactive games and reading activities in a safe place with their companions and teachers. The program further provides corresponding support for children with special needs by means of home visits and individual follow-ups.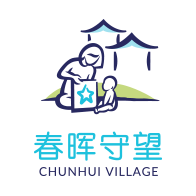 WHO WE SERVE
The Village Model targets rural left-behind children who, with migrant parents working away in big cities all year around, face a myriad of challenges, struggle in school, and often fail to build the self-respect and confidence critical for their development. By the end of March 2016, a national survey into rural left-behind children led by the Ministry of Civil Affairs, the Ministry of Education and the Ministry of Public Security found there were 9.02 million left-behind children under the age of 16. Of these children, 8.05 million (89.3% of the total) were taken care of by grandparents; 300,000 (3.3%) by relatives or friends; 310,000 (3.4%), with one migrant parent working in a distant city, by the other parent incapable of providing necessary care; 360,000 (4%) by no one at all (China Social News, Nov. 12, 2016). We are committed to running science-based early learning programs for as many left-behind children as possible.
Donate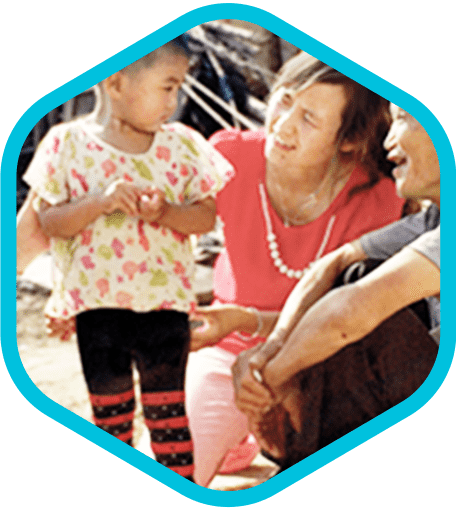 FAMILY SKILLS
The first three years of life are a period of incredible brain growth. This program recruits family mentors to train caregivers of left-behind children in group sessions and home visits. The purpose is to improve the caregivers' child care skills and catalyze the physical, cognitive, language, social-emotional development of children aged 0-3.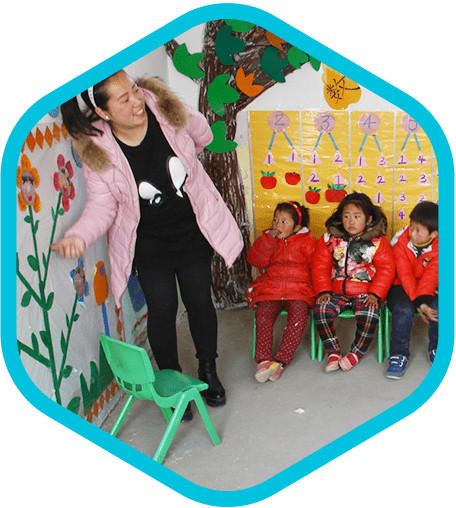 EARLY LEARNING
This program combines internationally known progressive early education concepts and locally applicable preschool education guidelines to promote the physical, cognitive, language, and social-emotional development of children aged 3-6. Chunhui Children trains administrators and teachers of local preschools to respect the natural ways in which children develop, identify each individual child's needs and interests, operate a wealth of enrichment courses, provide a stimulating environment and learning experiences, and prepare the children for elementary school and, eventually, the society without offering them school-oriented courses in advance.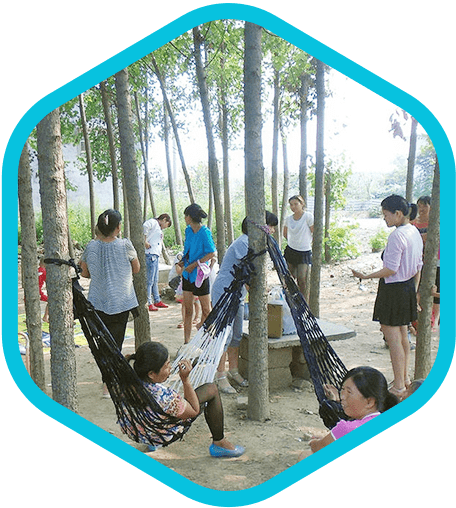 COMMUNITY ENGAGEMENT
This program is committed to strengthening each community's social support network. Specially trained facilitators lead enriching community engagement projects designed by professional social workers, including village gatherings and monthly activities that help create a supportive community environment for children. The facilitators also encourage individual volunteering in other community activities.