How do you like your father? What roles does he play in your life?
Does he have square shoulders?
Does he give you words of comfort that set your troubled mind at rest?
Have you ever thought about having a heart-to-heart talk with him about what's upsetting you?
As the Father's Day is around the corner. Let's take a look at Chunhui foster fathers. How do these loving men care for their kids?
"Who said my foster daughter has no dad. I am his dad!"
Huang has been serving as a Chunhui dad for a dozen of years. He and his wife provide nurturing care for a couple of children with Chunhui Family Program. Although these children are less than perfect, suffering from Downs Syndrome, cerebral palsy and birth defects, they are the couple's apple of eye. "I hate to hear that my kids have no parents. I take them as my own and we are their mom and dad." The moment he hears unfriendly comments about his kids, he will rush over to argue. He believes that it is his responsibility to protect them.
"You don't know how sweet and affectionate these children are if you don't live with them."
For these children, dad Huang is always their all-mighty "heavenly god".
"What I expect the most every day is that they hold my thigh and call me dad."
Luo and his wife live with their four special needs children in an apartment provided by one of Chunhui's partner welfare institutions. Luo is a taxi driver and spends most of his time on the road. But anytime he is available, he takes care of the children and has fun with them. Without a doubt, he is a qualified working dad.
All the four kids enjoy time with Luo. Every evening, Luo gets home on time. Once the kids hear his car engine stall, they rush to the door while shouting "Dad is home!", "He's parking his car". Luo pushes open the door, the kids run over, and hold his thigh, saying: "Dad, welcome back home. Did you have a good time today? I miss you so much." For Luo, it is the happiest moment of his day.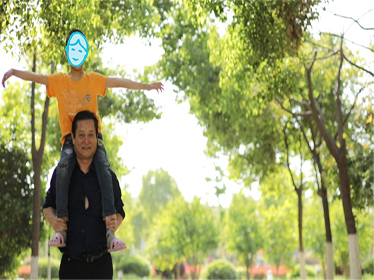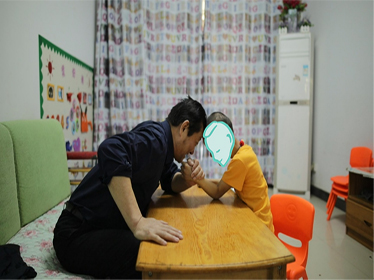 My snores are their lullabies
Jiang said he has a way with kids and does no worse than his wife. "Jiang is indeed more capable than me," said his wife, convinced of his superb child care skills.
Jiang pays close attention to the kids' little needs and hobbies. When their youngest daughter first came, she cried a lot and had trouble falling asleep. Days later, Jiang found that the little girl liked his heavy snores. Once he pretended to snore, she fell asleep very fast. Their youngest son suffers from autism and favors scrambled eggs with tomatoes. The dish calms him down whenever he is upset. Jiang knows each child like the back of his hand. He is a patient dad giving them loving care and also a game leader indulging them in roughhouses.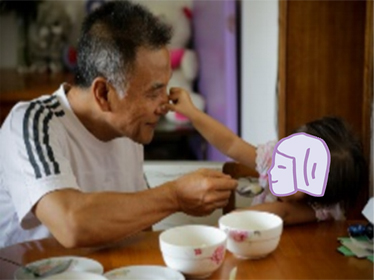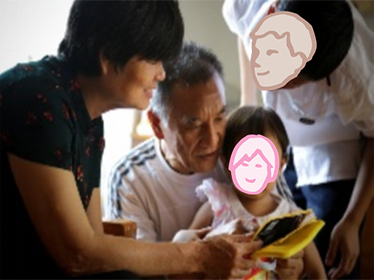 "I am proud of my foster son, and I will try my best to make him proud of me"
Yoyo has always been a super learner since he was a young boy. Now he is a third grader of junior high school. He was enrolled in Chunhui Family Program when in elementary school and, since then, Fan has been fathering him.
In the past ten years, Yoyo stayed in the top ten of his class. Fan rode to school and picked him up on time every day. "Dad, you have arthritis so don't bother to pick me up. I will walk home myself," yoyo said. "No. You are doing so great. I will do everything I can to support you. It's too cold in winter and too hot in summer; you won't feel good walking. And I don't want the walk to take up your time for meals and academic assignments." Rain or shine, Fan showed up at Yoyo's school every evening after his school is over. For yoyo, there is no sweeter image than his dad staying beside his bike.
As yoyo said, he has grown up and will protect his foster parents like Fan does the family.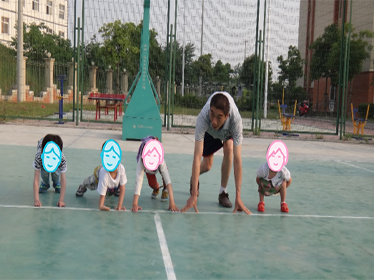 "In my home, there is a cool man. He is invincible. His coarse hands held me as I learned to walk." These are the lyrics of a popular song. Why do we need a father? Because he is a man who gives you laughter where there are tears, and comfort where there are fears.
We'll always strive for each underprivileged child to thrive with a loving dad by his side.
Chunhui Mama Program—Chunhui Family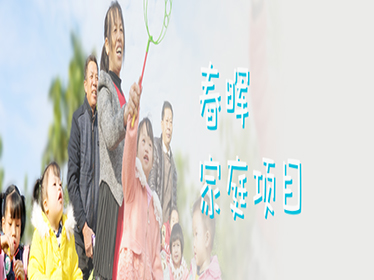 Families have always been the best way we have to raise our young children. The Chunhui Family Program recruits married couples from the local community who receive our professional training and then set up loving foster homes for children with special needs who for the first time have the opportunity to grow up with familial love. Each family includes a trained full-time mom and a working dad who take care of 3-5 children who are unlikely to be adopted. The families live in apartments provided by the welfare institutions.