The Chinese Financial Association (TCFA) is the biggest and most influential Chinese financial organization founded in the U.S in 1994. Headquartered in New York City, it has over 9,000 members globally. As a non-profit organization, it seeks to bring together the collective wisdom and expertise of scholars and professionals active in the field of finance in an effort to help the development of capital markets in China.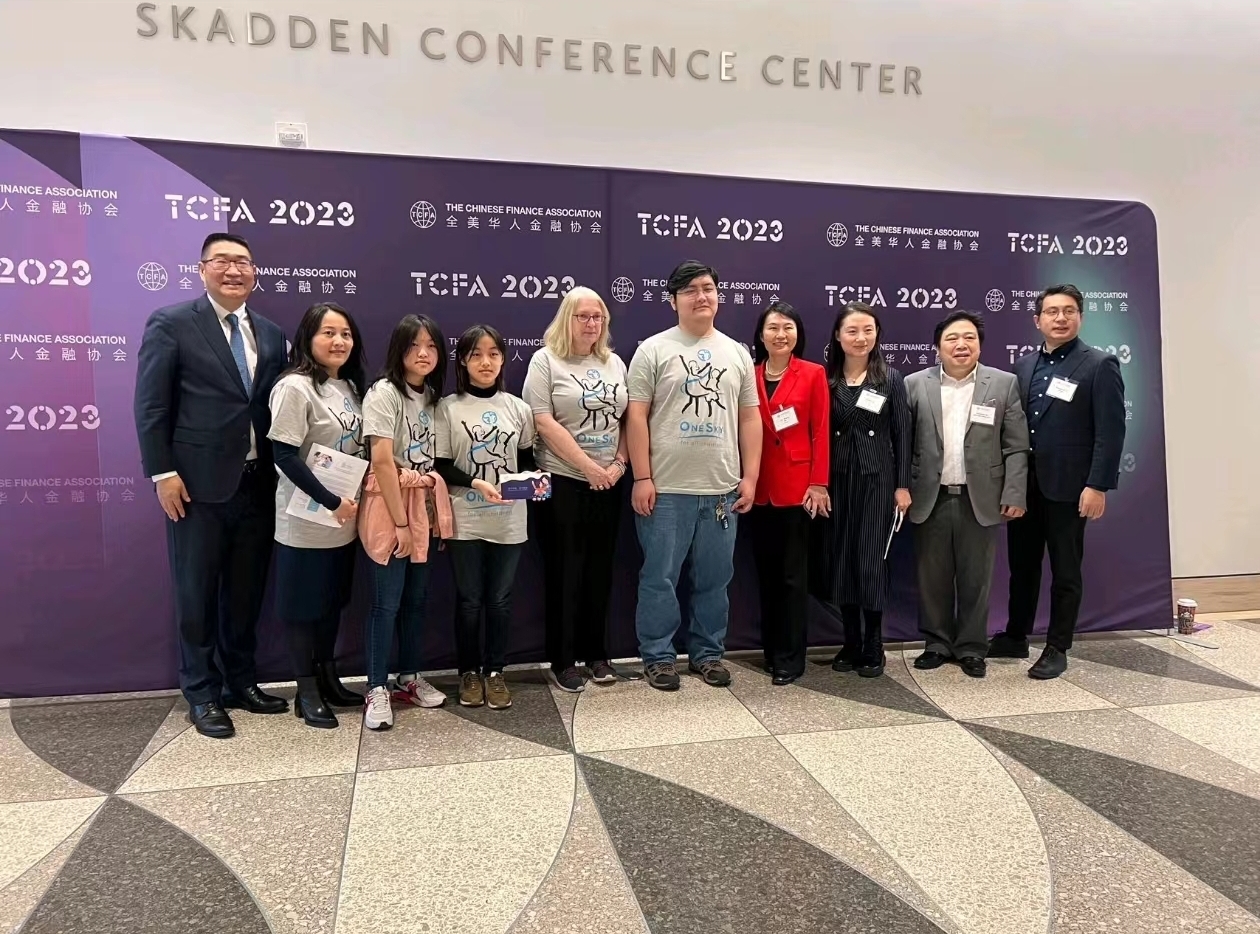 During Nov 11-12, TCFA kicked off its 2023 annual conference themed "AI Revolution in Finance: Innovations, Insights, and Impacts" in New York. The conference won generous support from a large number of volunteers, including Helena Zhang and Vivian Zhang who attended the fund-raising event co-hosted by Onesky and Chunhui Children.

Here are some reflections of the two girls:
By Helena Zhang
Last Sunday, my sister Vivian Zhang and I helped to organize a fundraising event for sister organizations OneSky and Chunhui Children at the 2023 TCFA 29th Annual Conference. It was an honor to work with members of the OneSky and Chunhui Children team for the important cause of supporting and empowering marginalized young children. Prior to the start of our fundraising, my sister and I helped to prepare stickers with the OneSky and Chunhui logos, which were to be distributed alongside Chinese-language brochures and beautifully drawn cards that were designed by someone who had received care from OneSky/Chunhui Children services as a child. To begin our fundraising, we passed out English-language flyers and explained our mission to conference attendees as they gathered in the lobby. As more attendees arrived, many of them began to approach our fundraising table to ask for more information on OneSky/Chunhui Children and for how to donate to these organizations. We gladly explained to them the OneSky/Chunhui Children approach to systemic change, their caregiver training programs, and the ways in which donations would be used to improve the lives and environments of vulnerable children. During the break session of the conference, our fundraising team distributed flyers, brochures, cards, and stickers on the seats in the conference room to further bring awareness to our cause. Having read the flyers or seen the colorful cards, more people visited our table.
| | |
| --- | --- |
| | |
Throughout my conversations with conference-goers who were interested in OneSky and Chunhui Children's mission, I found myself speaking both English and Chinese. It was in those moments of switching between languages that I realized universality of our cause, and that our society has truly recognized the mission of helping children as something that transcends languages and cultures. I believe that the work of OneSky and Chunhui Children has a very significant, positive impact on lives on young children, and I think that it is important for each and every individual to consider the ways in which we can contribute to making the world a more supportive and empowering place for all children.

---
By Vivian Zhang
During Matt Dalio's speech on the day prior to the TCFA conference, he shared his personal experience in China as an exchange student attending a prestigious public school. After visiting China again five years later, he was exposed to another side of China, where he visited children in orphanages. While listening to his speech, I realized that as privileged people, we tend to take opportunities such as education for granted, and it is important to note not everyone has these opportunities. There are children who live in disadvantage situations. But, despite how dire these children's situations sound, change can still be done: OneSky and Chunhui Children give these children the chance to thrive by providing them with care and education, so that they too can reach their full potential.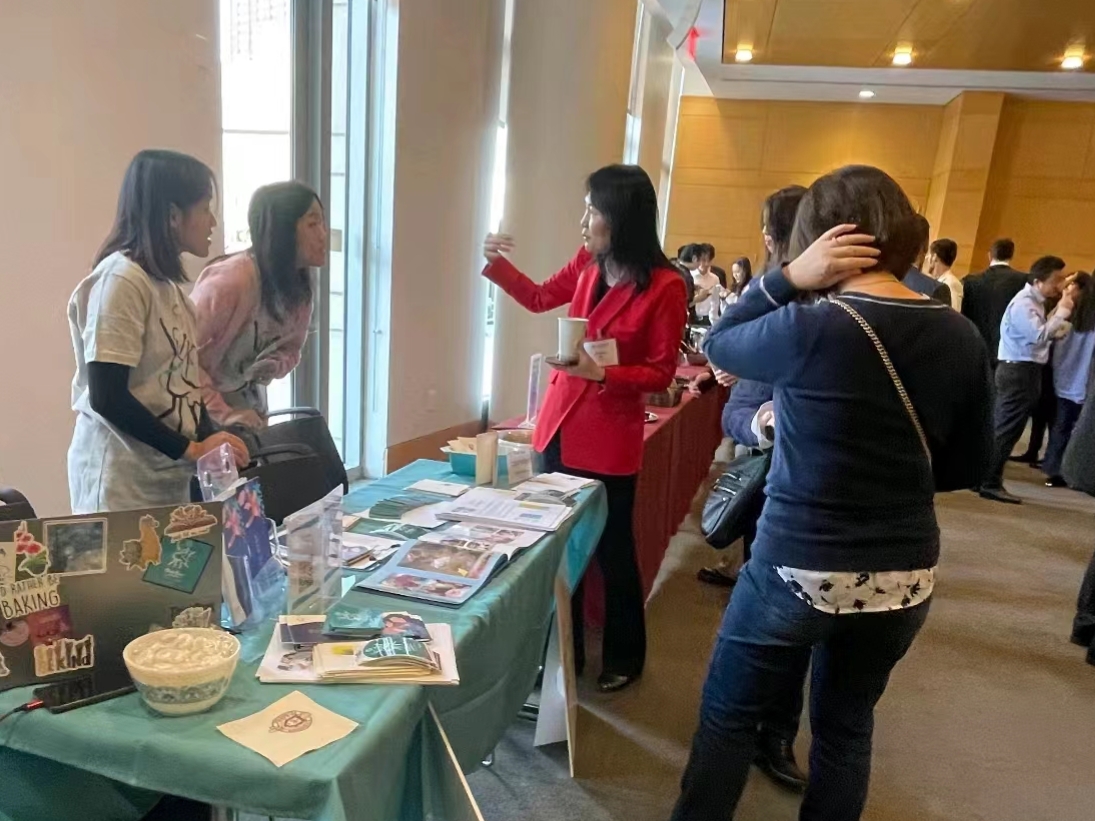 The following day, we helped raise funds for OneSky and Chunhui Children at the annual TCFA conference. We talked to people who were interested in OneSky's and Chunhui's activities, and during lunch break, we handed out flyers, stickers, and brochures to spread awareness of our goal. In particular, many people loved the beautiful cards we handed out, which were designed by a child who was helped by OneSky and shows the potential of these orphans in Asia. We hope that more people will become aware of the lives of orphans in Asia and continue to help our cause.