Evaluation of Chunhui Mama Program in Fuzhou CWI
In Early March 2022, Chunhui Children's evaluation team composed of four CDTs Pei Bei, Du Xiurong, Xie Wei and Guo Yangqin gathered in Fuzhou CWI to kick off one-week evaluation of Chunhui Babies, Chunhui Preschool, Chunhui Youth (sports and rehabilitation & special education integration) sub programs.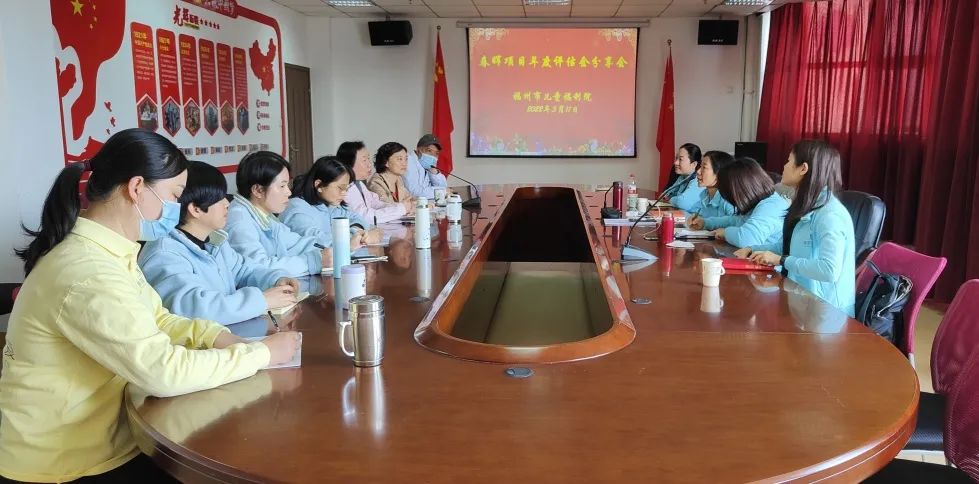 Chunhui Mama Program does great
By observing the front-line teachers' open teaching sessions, checking documentation and making interviews, the four trainers evaluated the program in terms of responsive practices, learning environments, program staff's professional development and team cooperation. All indicators considered, Chunhui Mama Program in the institution has done really well.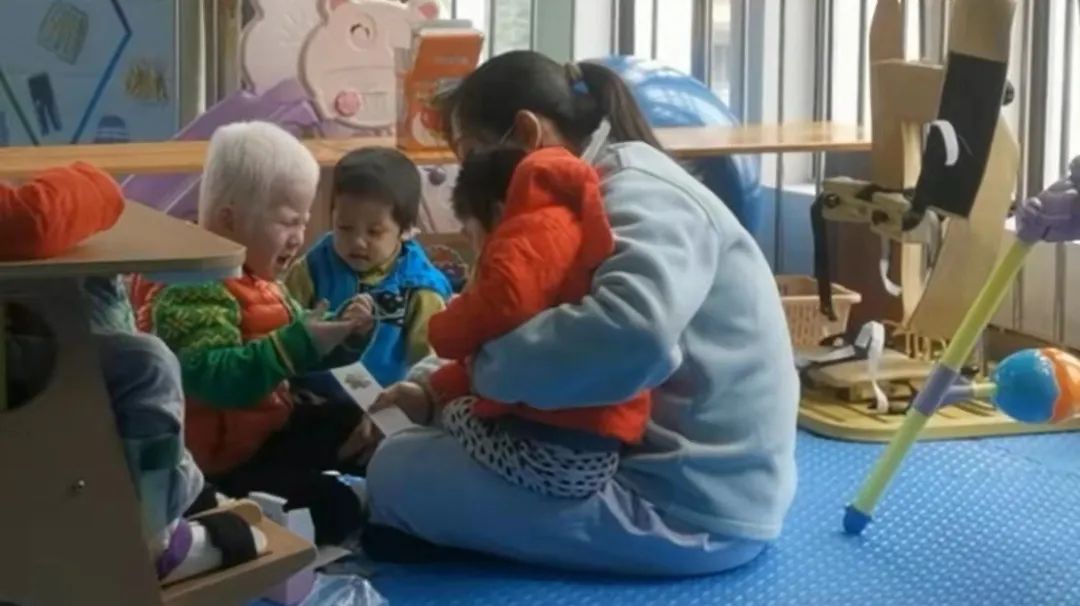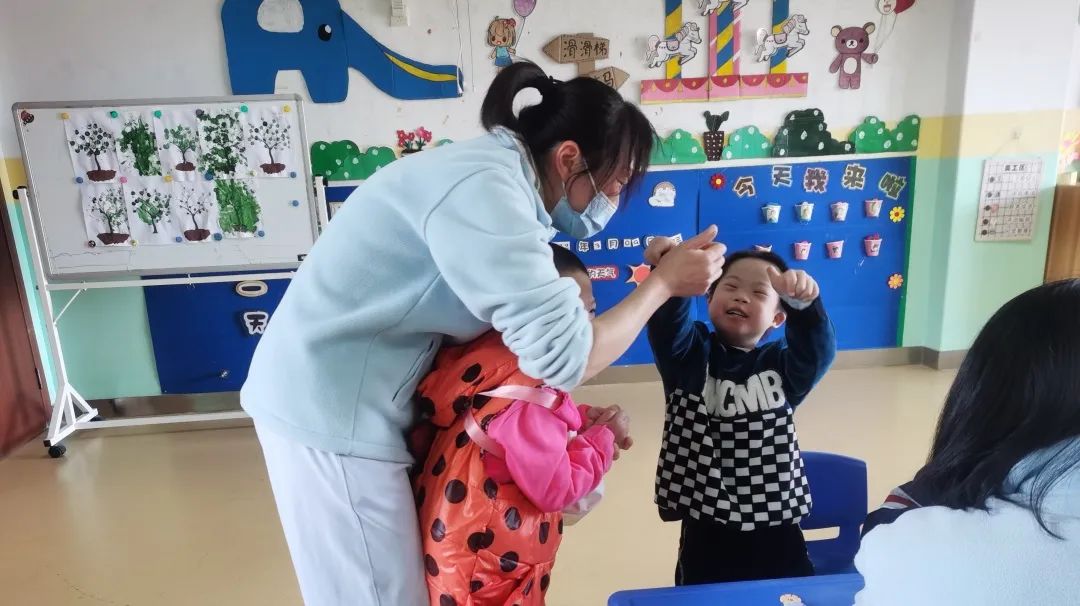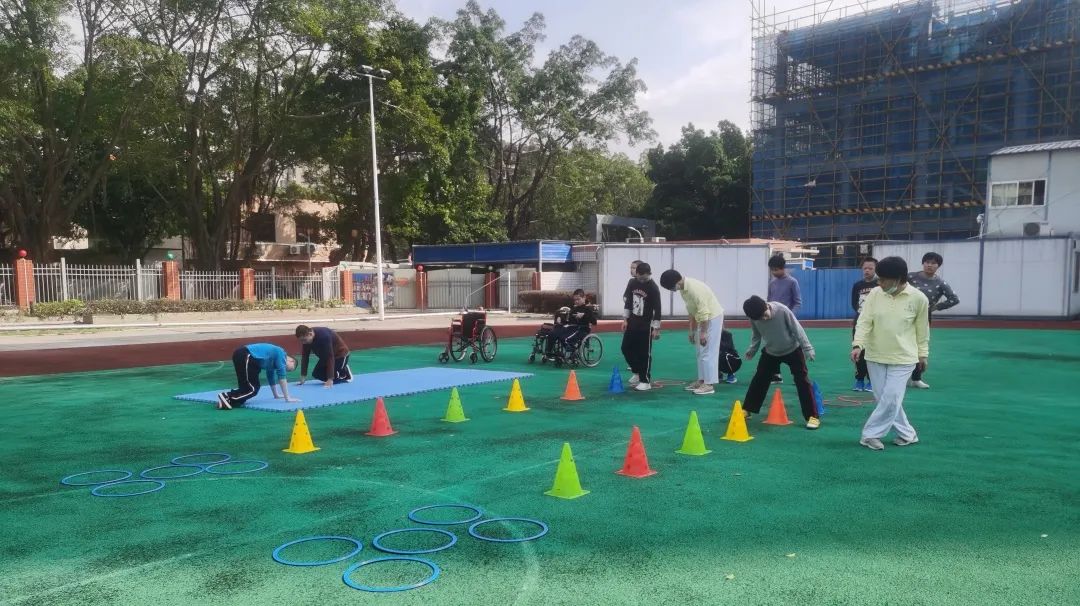 To the trainers' delight, most of the program children improved in routine skills and moving ability.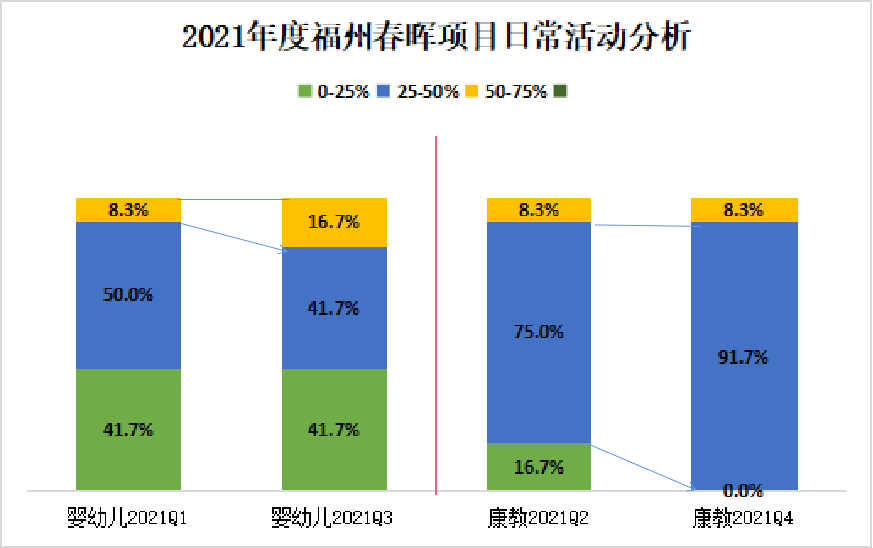 INP 2021Q1 INP 2021Q3 R&SEP 2021Q2 R&SEP 2021Q4
Program data show that in half a year, the routine (self-care) skills of children with two sub programs have progressed to a higher ability level.
The same half year saw the children with three sub programs advancing in moving ability as well.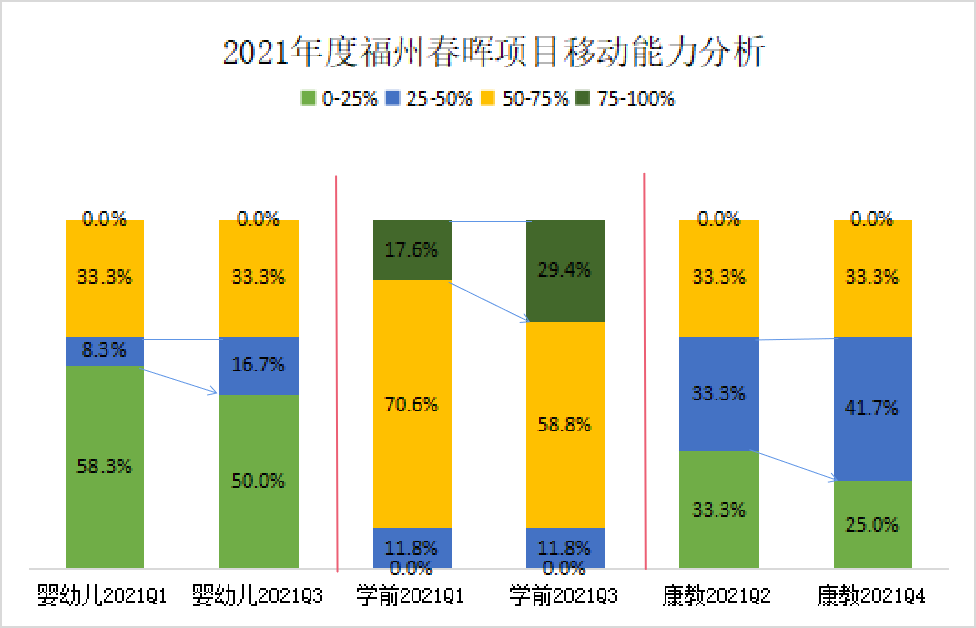 INP 2021Q1 INP 2021Q3 LSP 2021Q1 LSP 2021Q3 R&SEP 2021Q2 R&SEP 2021Q4
Theme seminar
On the last evaluation day, Du Xiurong and Xie Wei provided two theme training sessions respectively on Design of Teaching Content Based on the Cognitive Levels of Children with Mental Impairment and How to Deal with Children's Emotional and Behavioral Problems.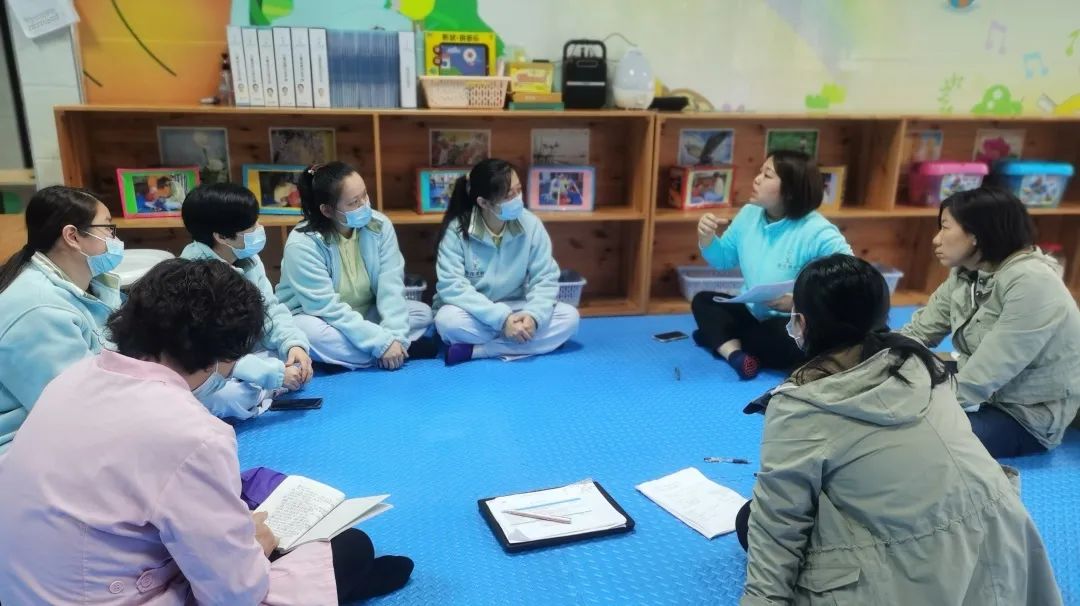 Chunhui mamas of the program learned a lot from the training. "I've always failed to direct the children with special needs effectively, but now I understand that we need put ourselves in their shoes, read their mind, interpret their needs and then direct them in a way that works best for them," said one of the mamas.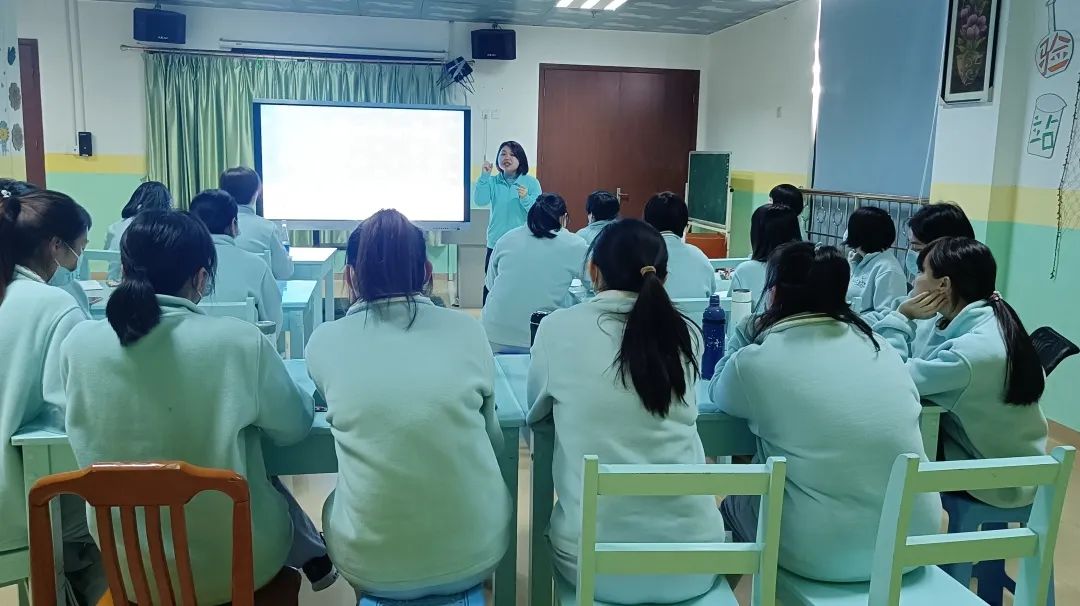 Work together to create a better future for the children
After the evaluation, the trainers met up with the institution administrators. The trainers shared the evaluation results and explored future development plans with the administrators.
The institution director Lin expressed his gratitude for Chunhui Children, saying: "We give heartfelt thanks to Chunhui Children for its stable funding support and professional training. After Chunhui Mama Program was brought into our institution, we have seen striking changes in the children. The program is now highly recognized by the public and our supervising administrations. This boosts our determination to continue our partnership with Chunhui Children. I wish we could equip ourselves with Chunhui Children's professionalism to grow into a sector-leading institution."
The institution's deputy director said:
"We started to partner with Chunhui Children in March 2017. In the past 5 years, we joined hands to set up a complete special education system which embraces the "lifelong management of the whole child" philosophy. Chunhui Children provides us with strong professional skills and powerful funding support. Chunhui Mama Program uses responsive care to follow and meet the children's needs so that they thrive under family-like love. We started from 3 classes, 2 sub programs to 7 classes, 4 sub programs. Over 110 children have been benefited and 21 have enrolled in Chunhui loving families. The five memorable years give me confidence and power. I hope in the years ahead, we continue to work closely with Chunhui Children to create a better future for the children."