Beijing kicked off its second Social Organization Recommendation Event on Sept 28. The event briefed the attendees on the development of social organizations since the 18th National Congress of the CPC and made public a list of social organizations which had done a great job in CPC building and which had made distinguished contributions to social development.

Themed"social governance——social organizations on the move", the event was delivered both online and offline. It motivated social organizations of Beijing to consolidate quality resources for public welfare, play an active part in social governance and keep up their spirits for the upcoming 20th CPC National congress, the most impactful event of the Party that magnetizes global attention.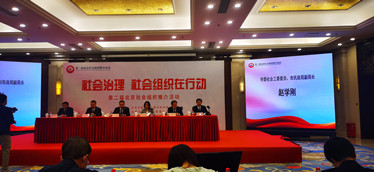 Chunhui Children was commended for its recognized achievements in CPC building (most innovative brand----"love for the Party, care for the children) and child welfare (most prestigious program award----China Charity Award).