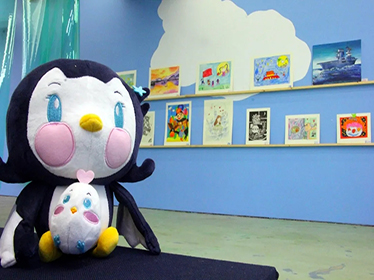 Hello, everyone. My name is Nuan Nuan, a swallow of supreme beauty and power. Any plans for the October National Day Holiday?Yes or no, take a look at our children's art exhibition at the popular 798 Art Center. You are all welcome to this world of wonder.
1、Brilliant Art and Blossoming Chunhui Babies:
During the National Day Holiday (Oct 1-7), at the 798 Art Exhibition Center, Chunhui Children put on display 20 artworks created by children from its partner welfare institutions. These artworks demonstrate the children's superb skills and respect for life----they hope to find the purposes for their life and live out aloud.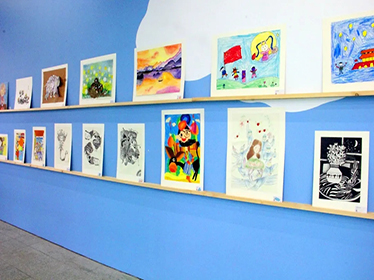 Children are born different. Some are less fortunate and more withdrawn than others. By exploring their artistic curiosity, they start to open up. And giving free rein to their imaginations, they create magic beauty, blue seas, blooming flowers, budding leaves and quiet nights…
2、Rich imagination--thinking out of the box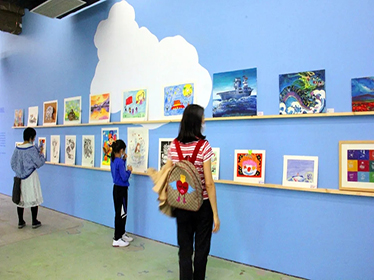 Have you see a fish flying in the sky? A star dancing on the earth? Can you imagine what a little bottle of hand cleanser did in the bathroom at a quiet night? There will always be an angel coming to love you. Who could be that angel?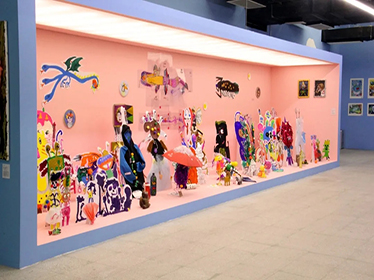 Shall we get together at the 798 Child Art Exhibition Center on the National Day & Mid-Autumn Day, to appreciate the delicate touches of Chunhui babies, and to feel what they feel behind those touches, their affection for family, love for friends and hope for life.