What's new
Chunhui Children won the "Charity Partner of the Capital City" award in the 2018 Beijing Charity Week campaign
Beijing Charity Week, a walk event committed to raising money for good causes, kicked off On Sept 6th , 2018, Chunhui Children participated and was one of the few charities presented the "Charity Partner of the Capital City" award by administrators from the Ministry of Civil Affairs.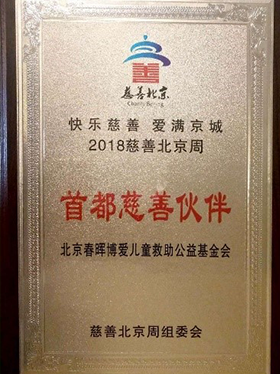 Chunhui Children became one of "China's Top 30 Trustworthy Charities 2018"
On Sept 3rd , 2018, at the "Top Trustworthy Charities" Press Conference held in Tsinghua University, Chunhui Children's Foundation (Chunhui Children) stood out from among 4000 charitable organizations as one of China's top 30 trustworthy charities.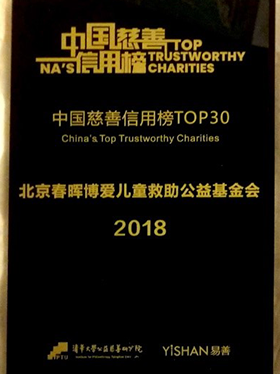 Program updates
Chunhui Mama Program
Program evaluation in Shenyang Children's Welfare institution(CWI)
On Aug 25th , 2018, Chunhui Children evaluated Chunhui Infant Nurture, Chunhui Preschool, Chunhui Youth andChunhui Family programs in Shenyang CWI. In order to evaluate the programs, the evaluation team visited the activity room where they observed the teachers spending time with the children, and reviewed the children's memory books and program documentation. The team was also invited to join the celebration held by the institution to mark the tenth anniversary of its partnership with Chunhui Children. The amazing performances of the children impressed the attendees.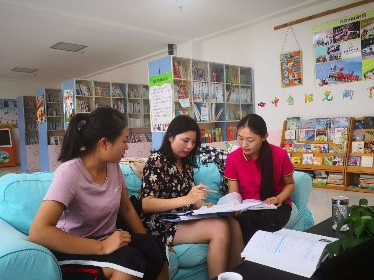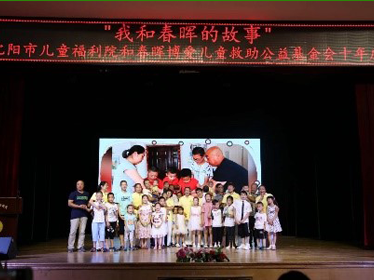 Chunhui Infant Nurture Program was brought into Dalian CWI
From July 22nd to July 31st , 2018, Chunhui Children started Chunhui Infant Nurture program built in Dalian CWI.
Dalian CWI is the pilot site for Chunhui Children's newly developed empowerment model. The model aims to develop existing program staff of model sites (most are often in the provincial capital city) into spearheading teams with desirable training and coaching capabilities. These teams work with trainers of Chunhui Children to lead programs builtin secondary or tertiary institutions of the province where the model site is located and, after the site is built, they are committed to ongoing follow-up guidance. A five-day concept training session focusing on responsive care, emotional attachment and learning environment was delivered, Following the training, the trainers provided on-site guidance, including environment set-up demonstration, to help the trainees apply what they learn from the training into practice.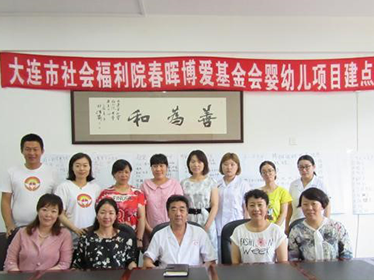 Chunhui Children's programs went to Xining CWI, Qinghai Province
On Aug 8th , 2018, Xining CWI became Chunhui Children's 99th partner institution. The three programs Chunhui Infant Nurture, Chunhui Sports and Chunhui Rehabilitation & Special Education were set up in the institution. The attendees at the program launch ceremony included Ma Hailong, Xining Civil Affairs Administration Deputy Director; Jue Zhuoma, Director of Social Welfare Department, Qinghai Civil Affairs Office; Wang Li, Director of Xining CWI; Bai Bai, Vice President of FINUP Group; Rachel Xing, Secretary-general of Chunhui Children. A special guest, the well-known Chinese actress Deng Jie, was also invited. Chunhui Children's programs took root in Xining. This marked a new step forward but also greater challenge and responsibility for Chunhui Children. FINUP Group, funder of these programs in the institution, has been faithfully fulfilling their corporate social responsibilities in the past three years.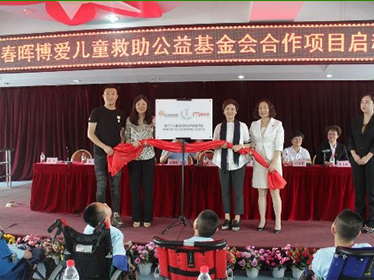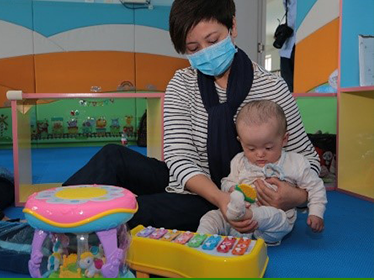 Plaque Unveiling Ceremony Deng Jie with a program baby
Chunhui Care Home
Chunhui Care Home was involved in orphaned children replacement evaluation
With coordination efforts from the Social Welfare Center, Beijing Civil Affairs Administration, Chunhui Care Home rolled out a replacement evaluation program in Beijing Second Child Welfare Institution (the Institution) and 43 orphaned grownups were involved. The professionalism demonstrated by the evaluation team was acknowledged by Director Chen of Beijing Minors Relief and Protection Center and administrators of the Institution who wish to bring in more professional trainings from Chunhui Children.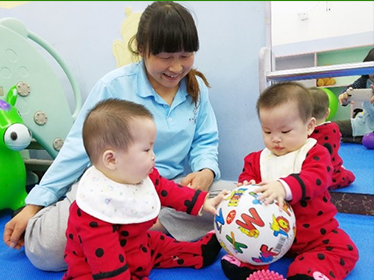 Chunhui Care Home welcomed the first group of children from Tibet
On Aug 9th , 18 children from 6 institutions of Linzhi, Shigatse and Lhasa cities, Tibet arrived at CCH. 16 of the children received surgeries funded by the MCA administered Tomorrow Plan, and the other two by Chunhui Children. While staying in Beijing, both the children and their caregivers were put under good care. Shigatse team lead was passionate about learning more child care skills from Chunhui mamas.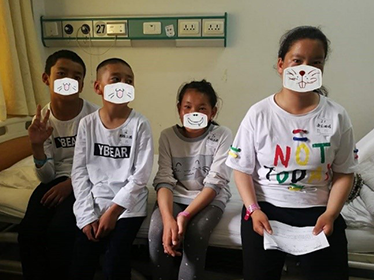 Chunhui Village
Family Skills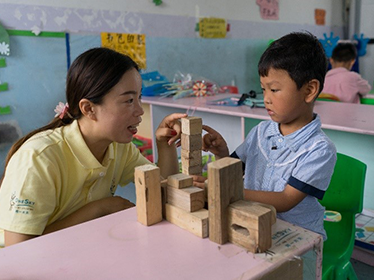 Until now, all professional child care courses have been delivered to parents of Chunhui Village Program children from 43 villages. 578 parents (completing all courses) have been given a certificate of completion, and the other 914 (completing some of the courses) received a certificate of recognition. Evaluations on how the 1400 plus parents used what they learned from the courses have been completed. And Child Development Checklist has been used to track milestones achieved.
Child Activity Center
Highly supportive of our programs, the heads of Wangzhuang Village set up a special fund to build a child activity center in the village. Now construction of the center has started.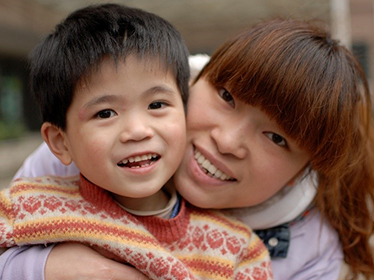 Fund-raising updates
Alibaba Foundation & Ant Financial—2018 Sept 5th Philanthropy Week
During the Sept 5th Philanthropy Week (Sept1st-9th ), Chunhui Children's "Give Orphaned Children Motherly Love" project put on Ant Financial Philanthropy platform racked up a total fund of¥352,440.52 from 213,164 loving donors.
The "Chunhui Mama Give Loving Protection to Orphaned Children" project that Chunhui Children launched on Taobao online platform raised a total fund of ¥54,412 from 16,562 donors during Sept 1st to Sep 9th . The fund will go to Chunhui Mama Program to bring the love of all those who care for vulnerable children.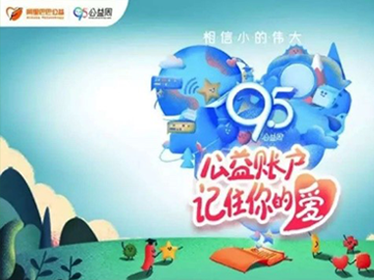 Tencent---2018 Sept 9th Charity Day
During this event, Chunhui Children's projects "Chunhui Mamas Give Loving Protection to Orphaned Children" and "A Special Way of Motherly Love: Want You to Leave Me for A New Family" received 3141 donations in total of ¥275,737.8. We are grateful for all donors and supporters. Because of you, we enjoyed a nicer autumn.
Special thanks also go to Price Waterhouse Coopers, Chunhui Children's corporate partner which, around the Sept 9th Charity Day, matched donations of Chunhui online supporters with ones two-five times bigger, adding up to ¥169,700 out of its ¥300,000 fund.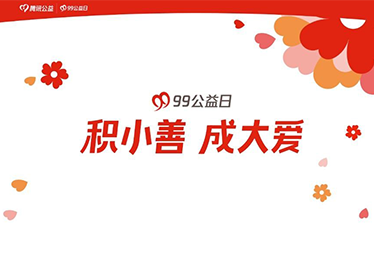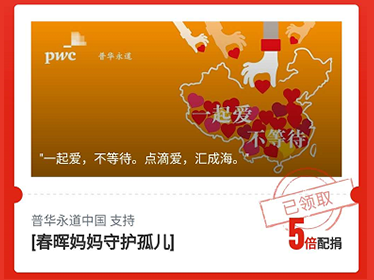 Philanthropy Events
September 5th Philanthropy Week
To celebrate the 2018 9.5 Philanthropy Week, an online donation event initiated by Alibaba Group to build up public awareness of philanthropy, Chunhui Children invited Taiwan singer and actor Yan Yalun to be its Ambassador of Love while calling for public participation in the event to support its programs. From Sept 1st to Sept 5th , it delivered an article on its official Wechat account. With support of Yan's fans and the public, its microblog posts received two comments, 819606 visits, 11929 thumb-ups and 74194 re-posts.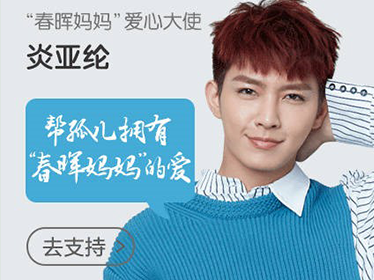 Metro Advertising
Chunhui Children's advertisement Chunhui Mamas Give Orphaned Children a Second Chance at Childhood designed by Weber Shandwick was shortlisted for the "Best Philanthropy Advertisements of 2018" competition hosted by Shanghai City of Design and STDecaux, the leader of metro media companies in China. The light box ad of Chunhui Children can now be seen in Xujiahui,Shanghai South Railway Station, and Hongkou Football Stadium metro stations.