Table of Contents
I What's New
II Program Data
III Program Update
IV Fund-raising Update
V Brand-building
I What's New
1. Chunhui Children Granted "5A Social Organization"Status
Beijing Social Organization Evaluation Committee awarded Chunhui Children's Foundation "5A Social Organization" status.
On Aug 30, 2020, Beijing Civil Affairs Administration commissioned a professional evaluation of 247 municipal-level social organizations in terms of their essentials, internal management, performance, social impact and credibility. Recognized as an organization with sound management, complete documentation and full transparency, Chunhui Children was one of the 18 organizations standing out to win 5A Social Organization" status .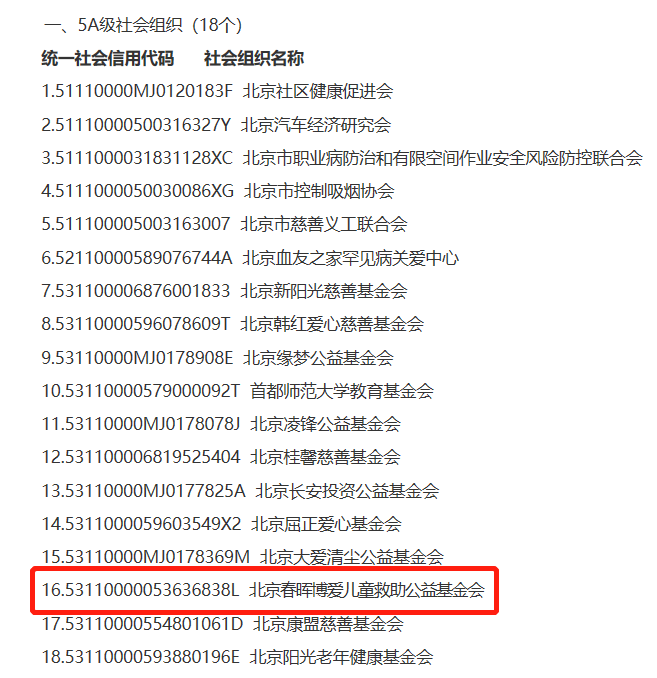 2. Chunhui Children Awarded Special Consultative Status with the ECOSOC, UN
In 2020, the Committee on Non-Governmental Organization granted Chunhui Children special consultative status with the Economic and Social Council. With 20 years' commitment to child welfare, the Foundation is one of the few non-governmental organizations awarded such a status.
3. First All-member Meeting of the Communist Party of China (CPC), Chunhui branch
On Oct 30, Chunhui Children's CPC branch called its first all-member meeting, which was observed by over 40 foundations of the CPC committee. Following the meeting, the participants watched The Sacrifice together, a war film that remained at the top spot of China's daily box office chart in Oct.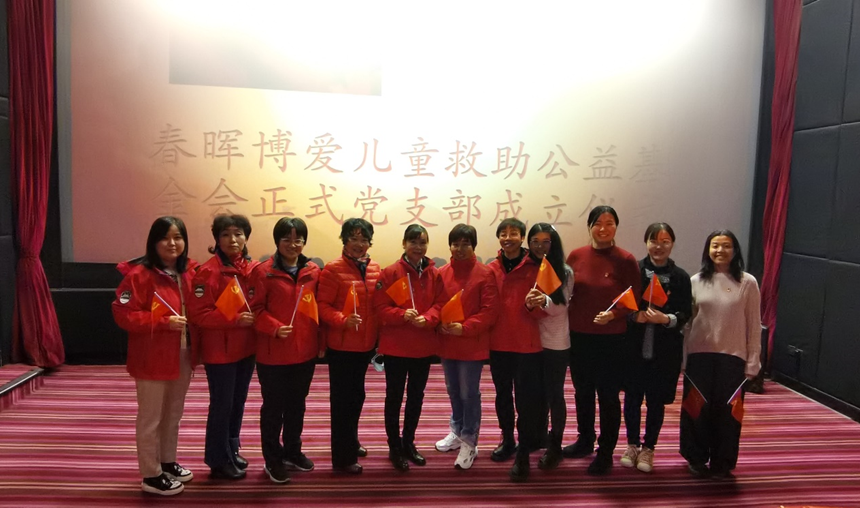 4. Chunhui Children's CPC Branch Turned Official
On Dec 8, the CPC branch of Chunhui Children was presented with the "Official CPC Branch" plaque.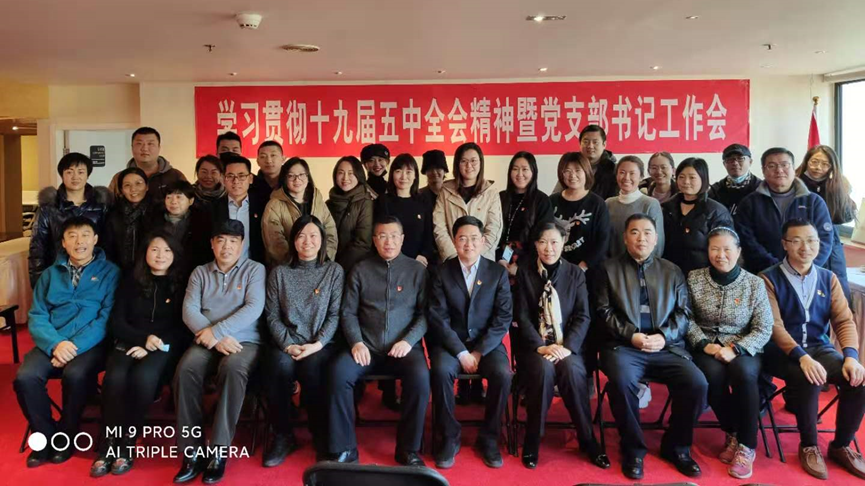 5. Chunhui Children was Invited to 2020 Beijing Charity Program Exhibition
On Nov 26, Chunhui Children, together with seven other invited foundations, showcased its program achievements at the Beijing Charity Program Exhibition. Rated as one of the best charity programs, Chunhui Mama Program was commended by Li Zhijie, Deputy Secretary-General of Beijing Municipal Government, and Li Wanjun, Director of Beijing Civil Affairs Administration.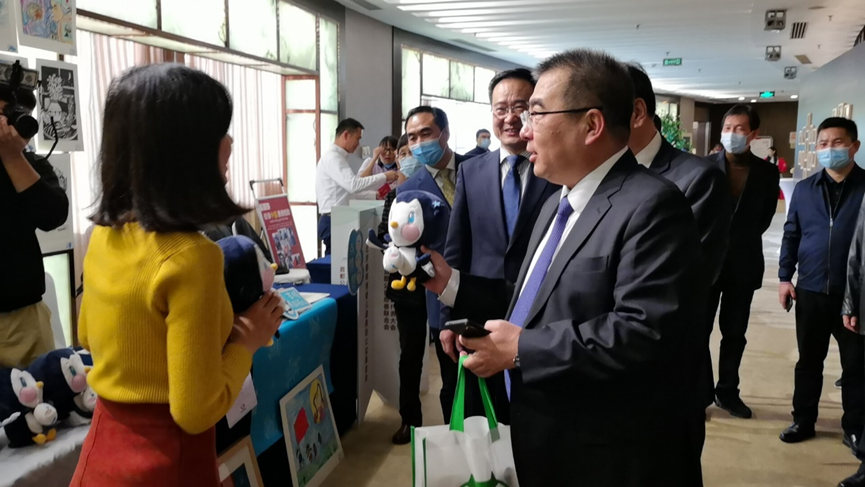 II Program Data
Chunhui Mama Program
Operated in 52 partner welfare institutions;
3137 orphaned children directly benefited;
819 Chunhui mamas trained.
Chunhui Care Home
85 children admitted;
66 surgeries completed;
99 children returned to their welfare institutions;
40 full-time Chunhui mamas provided nurturing care.
Chunhui Village Program
Operated in 24 partner villages
270 public training sessions delivered
7845 children directly benefited
1569 home visits and 2526 community engagement activities
III Program Update
1. Chunhui Mama Program
A. New area of commitment ---Chunhui At-risk Children Support Program
With years of rich expertise and experience in child care, Chunhui Children, joining in hands with Guizhou Civil Affairs Office and Tongren Civil Affairs Administration, initiated Chunhui At-risk Children Support Program. Chunhui trainers completed preliminary surveys in Nov, developed plans in Dec, and prepares to roll out the program in Q1 of 2021.
The pilot new program will focus on orphaned children living in communities, de-facto unattended children, at-risk children, left-behind children and children under institutional care in Jiangkou and Yanhe counties, Tongren City. It is scheduled for one year, serving children in two welfare institutions and four replacement centers, and training child directors from 80 villages.
B. Site Build in Zhuhai Social Welfare Center --- a New Integration Model
As the covid-19 pandemic surged, Chunhui program site build in Zhuhai was held back. The program team facilitated online training and offline practices. By the end of October, three classes integrating rehabilitation and special education services were set up to include 30 children.
As a new integration model, the program in Zhuhai started up online and offline blended learning.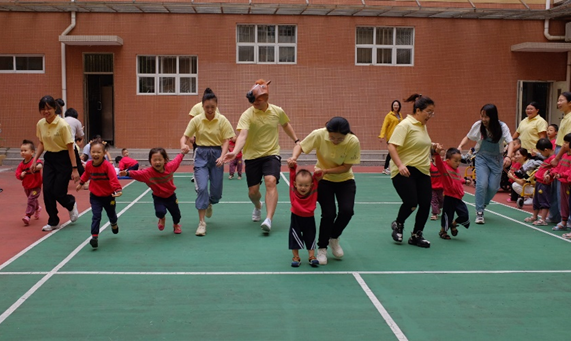 C. Ganzhou At-risk Children Evaluation
In November, Chunhui perfected eight packages of evaluation checklists. Eight evaluation teams composed of 27 trainers expertized in social work and psychological counseling gathered in Ganzhou. In 12 jurisdictions under the City, these professionals, through observations, interviews, questionnaire, and documentation & standing book review, evaluated 302 de-facto unattended children and orphaned children living in communities, learned about the family conditions of 81, and identified 21 that need extra attention. Also, they looked into the implementation of child protection policy in these jurisdictions. Based on what they found out, the evaluation teams submitted one evaluation overview and three comprehensive reports to Ganzhou Civil Affairs Administration in Dec.
This evaluation helps Ganzhou Civil Affairs Administration better understand the life and psychological wellbeing of these at-risk children, and prepares it for more effective follow-up actions.
D. From Implementer to Maker of Child Care & Education Standards
In Sept, requested by Jiangxi Civil Affairs Office, Chunhui Children, together with Jiangxi Institute of Standardization and Nanchang SWI, took on the task of drafting local Standards on Integrating Rehabilitation & Special Education Services for Children in Welfare Institutions (the Standards). The draft Standards was completed in Nov and made public in Dec. It is critical for standardizing and innovating the rehabilitation & special education services in welfare institutions. Engagement in this endeavor is a sign that Chunhui Children is growing from an implementer to a maker of professional child care standards. With a broader vision, it will continue to advocate for children's rights, promote their development and facilitate service transition of welfare institutions.
2. Chunhui Village Program
A. Chunhui Village Selected as Top-Quality Program by the Effective Philanthropy Multiplier
In late Dec, after rounds of review, Chunhui Village Program stood out as one of the top ten charity programs from among 249.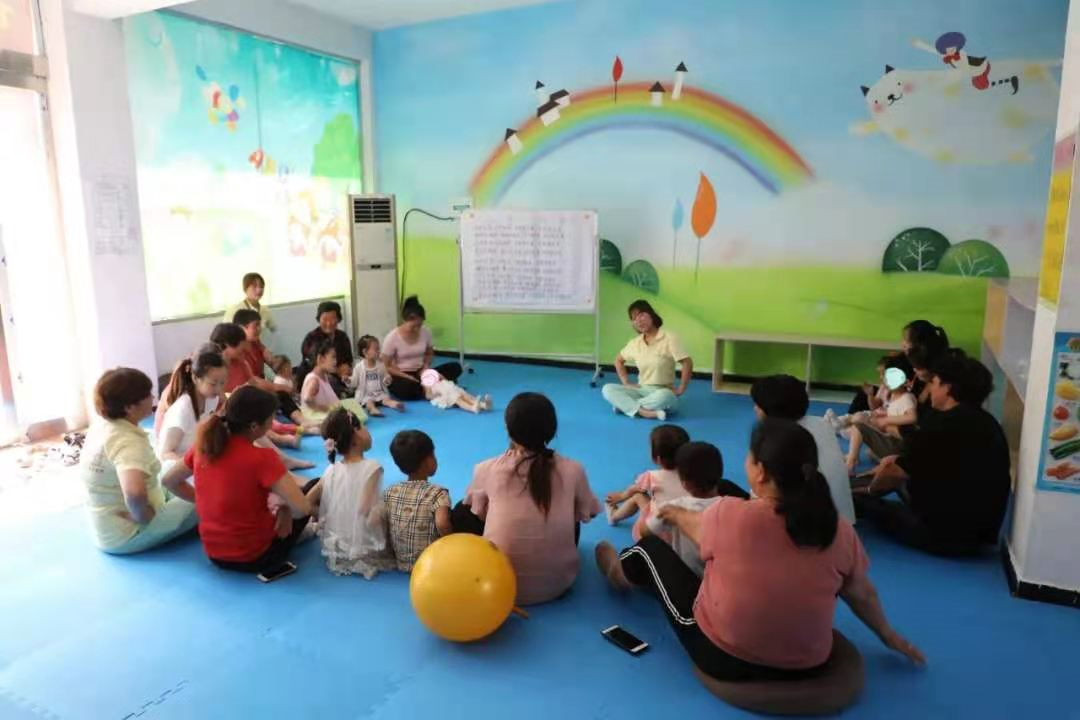 B. Professional Development Training
In Oct, invited by the civil affairs administrations of Ye County, Chunhui program team provided 2-day training for child directors from 30 villages. The training centered on Responsibilities and Work Approaches of Child Welfare Directors, How to Promote Brain Development, and Child Nutrition and Healthy Diets. The trainees had a keen interest in child care and, at their request, the trainers offered an extra session in youth care at lunch time.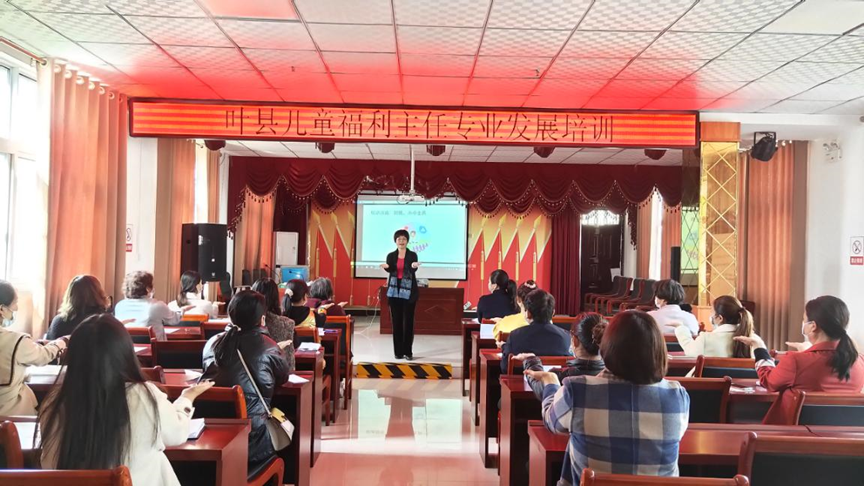 C. Double Ninth Festival Activities
At the Double Ninth Festival (the ninth day of the ninth lunar month, Oct by the solar calendar), a time when filial Chinese sons and daughters provide winter clothes for their elderly parents and grandparents, Chunhui Village Program kicked off the event "A Great Time with My Grandparents on the Double Ninth Day" in 24 program villages. The event brought the villages closer together, and gave prominence to the praiseworthy acts of showing love and respect for the elderly.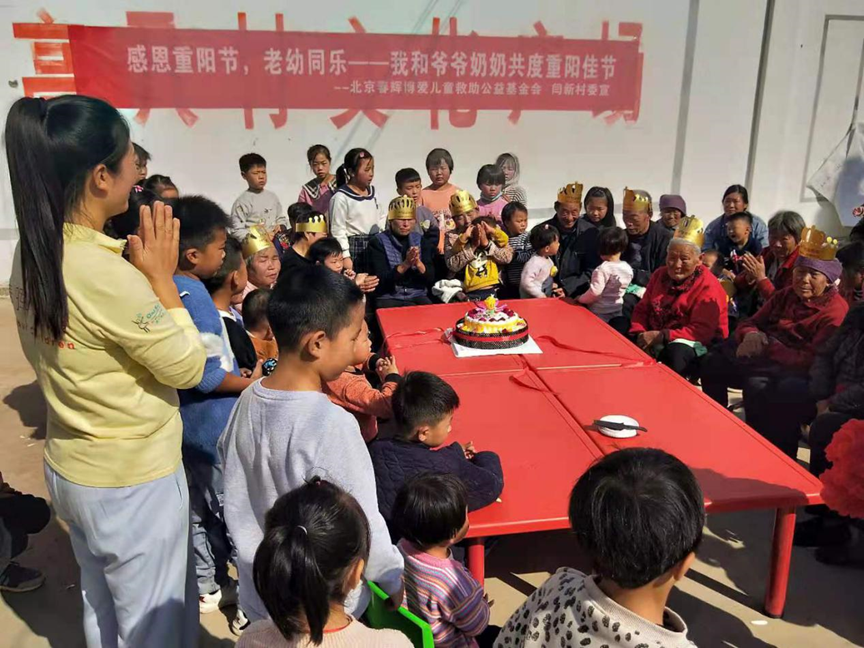 D.Year-end Summary and Sharing in Ye and Zhecheng Counties
In late Dec, Chunhui Village Program delivered 2020 year-end work summary and sharing in Ye and Zhecheng counties. Zhecheng meeting invited 53 participants, including parents, village heads, civil affairs administrators, welfare institution directors and front-line teachers from seven program villages. Ye county invited 121 participants, including parents, teachers, 18 village heads, and civil affairs directors from 19 villages.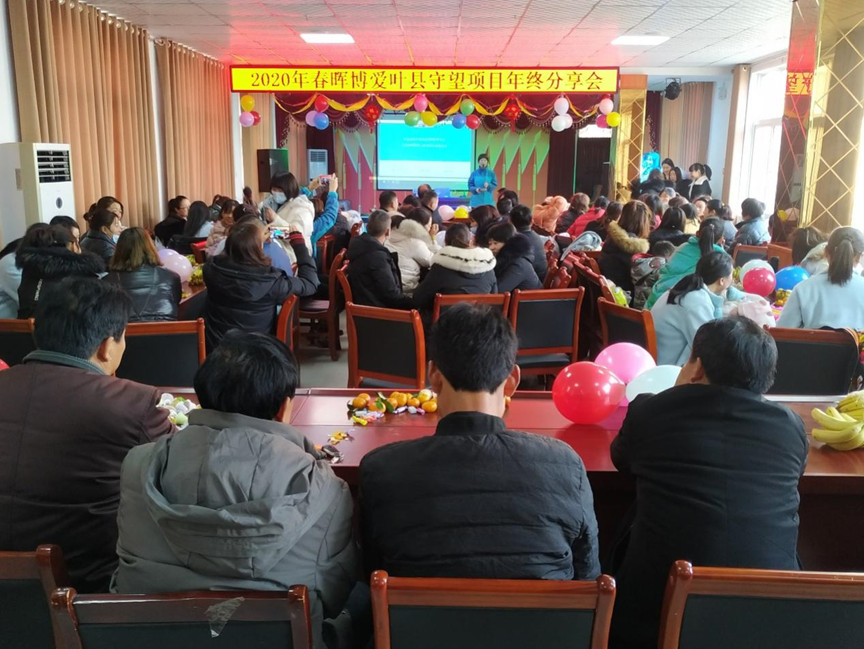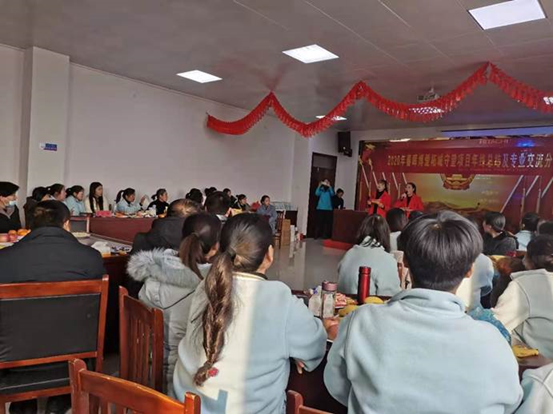 3. Chunhui Care Home
A. Guangzhou Chunhui Care Home was set up
On Nov 11, 2020, Chunhui Children and the first affiliated hospital of Jinan University concluded a contract to set up Guangzhou CCH in the hospital. This makes it possible for Chunhui Care Home to help provide much-needed medical services for children with life-threatening diseases in Beijing, Shanghai and Guangzhou.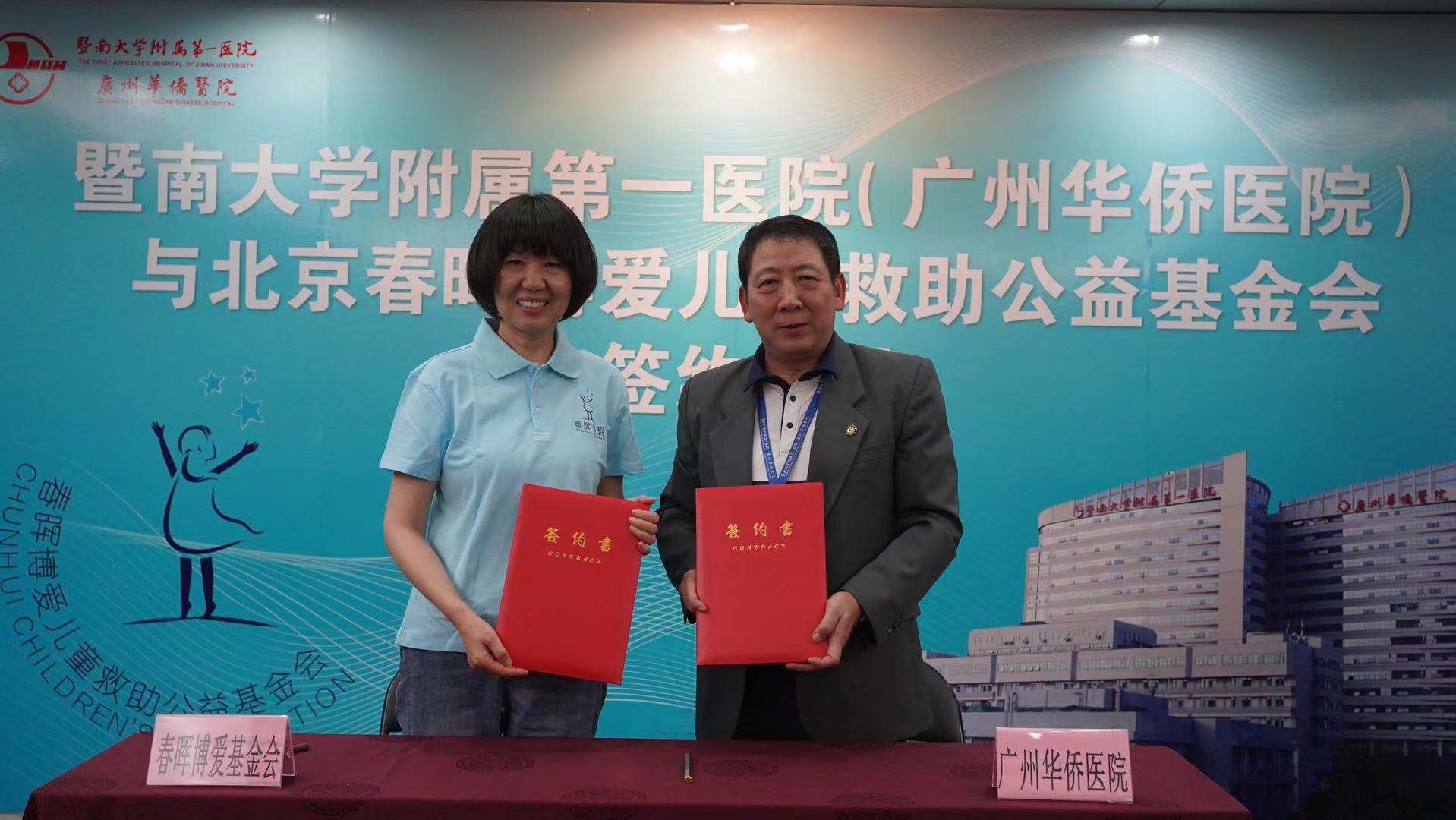 B. New Year Online Celebrations
On Dec 31, the staff, Chunhui mamas and children of Beijing, Shanghai and Guangzhou CCHs ring in the New Year with online festivities. The talented Chunhui mamas and children celebrated by singing, dancing, reciting poems and playing piano. CCH administrators awarded Chunhui mamas who stayed with the children even when the Covid-19 pandemic hit China the hardest.

IV Fund-raising Update
1. The Campaign "Chunhui Mamas Give Orphaned Children a Second Chance at Childhood"
From Oct 1 to Dec 31, 2020, Chunhui Children's campaign "Chunhui Mamas Give Orphaned Children a Second Chance at Childhood" received 11.45 million donations totaling RMB 600,000 from 150,000 Taobao stores (click the following link for details)
https://market.m.taobao.com/apps/market/content/index.html?wh_weex=true&source=preview&contentId=2739603349
2. Jeffrey G Live Show
On Dec 12, well-known singer and anchorman Jeffrey G showed up in his Taobao live streaming room to invite public support for Chunhui's event "Daily Acts of Love Help Chunhui Mamas Provide Nurturing Care for Orphaned Children". The program received 3,479 donations amounting to RMB 23,023, all of which will be used to bring the consistent and professional care of Chunhui mamas to children deprived of parental care.
3."A Nuannuan for You; a Loving Home for the Children"
From Dec 28, 2020 to Jan 1, 2021, Chunhui Children ran an event themed "A Nuannuan for you; a loving home for the children" in Beijing Fortune Plaza. It won a big support from Alibaba and the Plaza.
The event aims to invites the public to help provide a sweet home for each orphaned child. The three interactive games, Listen to Your Hometown Accent, Labyrinth Fun, NuanNuan and Her Babies are available for participants to learn about the growth of children with Chunhui programs. Many loving supporters joined in the event and extended their best wishes for the children.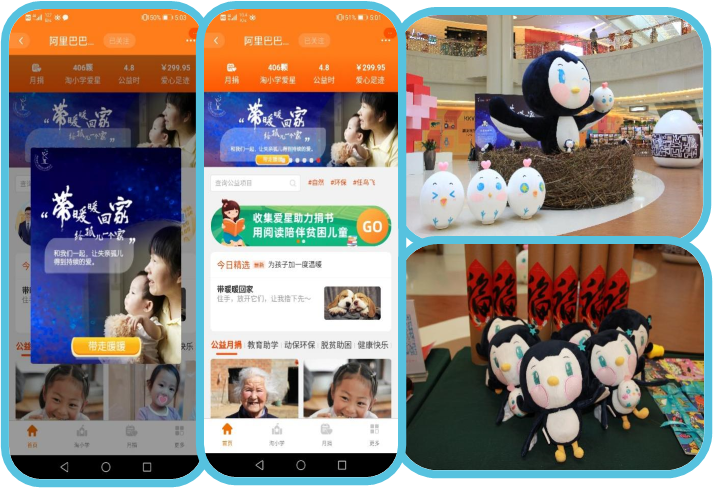 4.Didi Charity Sale
In Oct 2020, Chinese car-hailing App DIDI put up an internal charity sale for Chunhui Children, which raised RMB 26,000.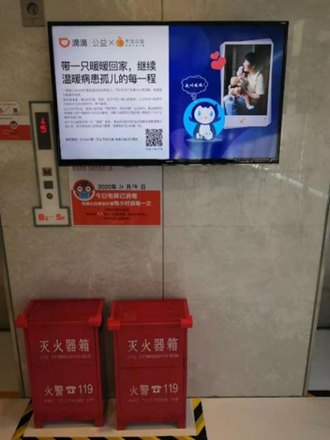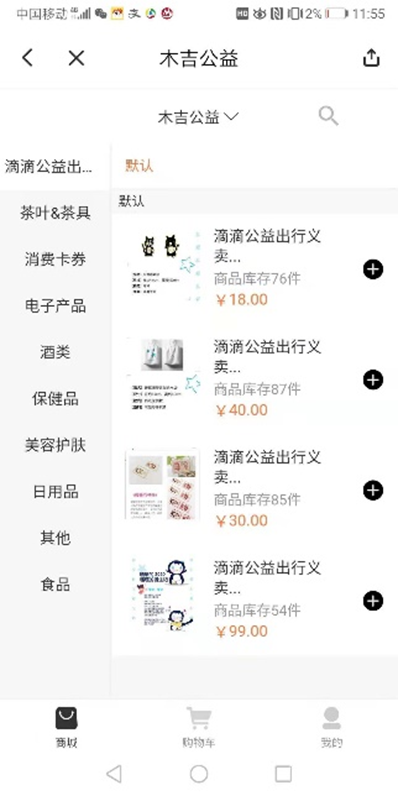 5.Taobao New Year Activity
At the end of 2020, Chunhui Children, with the support of Taobao and Alibaba Philanthropy, launched a New Year campaign. It invited the children of Chunhui Mama Program to share their New Year wishes and blessings. By replying with any of the four characters "新年快乐" ("乐" for instance) at Taobao/Chunhui WeChat official account, one will receive a random wish from a child. This is expected to reward our loving supporters with nice wishes for the coming year.
V Brand Building
1.798 Artworks
During the National Day Holiday (Oct 1-7), at the 798 Art Exhibition Center, Chunhui Children put on display 20 artworks created by children from its partner welfare institutions. These artworks demonstrate the children's superb skills and respect for life----they hope to find the purposes for their life and live out aloud.

2. Public Welfare Speech
On Dec 21 (pm 7:00), 2020, the public welfare speech "You Are Here for Us" jointly hosted by Chunhui Children's Foundation, Aranya and gongyi.weibo.com was brought to successful close. Also live streamed on Sina-Weibo, this event record 210,000 views and met with enthusiastic responses. The inspiring speeches, amid amazing poem recitals, dances and violoncello performances, helped bring charity programs closer to the wider public and increase their awareness for at-risk children.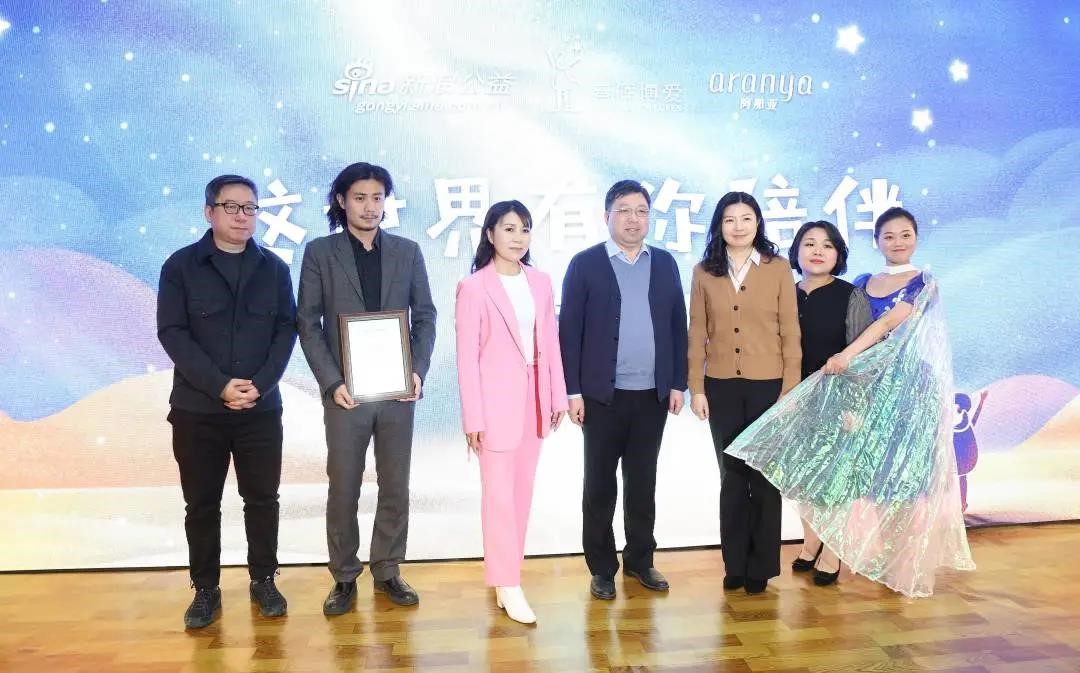 3. Chunuhui Film Don't be Afraid, Because I am Here With You Win First Prize at the Shanghai Charity Short Film Festival
On Dec 19, 2020, the Sixth Short Film Award Ceremony was unveiled at the WE Theater, Shanghai World Expo Exhibition Center. Chunhui's short film Don't be Afraid, Because I am Here With You won the first prize. Chunhui Secretary-General Liu Shan presented at the gala and gave an acceptance speech.
4. Chunuhui Film Don't be Afraid, Because I am Here With You Shortlisted for Macao International Movie Festival
Late Nov, Chunuhui's short film Don't be Afraid, Because I am Here With You was Shortlisted for Macao International Movie Festival. As the sole shortlisted charitable organization, Chunhui Children will always support and voice for the vulnerable children.