On April 14, 2022, Chunhui Children's At-risk Minors Protection Program launching ceremony kicked off in Tongzhou Civil Affairs Administration.
Administrators from Beijing Civil Affairs Administration, Director of Tongzhou SWI, Chunhui Children's Secretary-general Liu Shan and CEO Rachel Xing attended the ceremony and presented plaques to representatives of the 22 township-level minors protection stations partnering with Chunhui Children.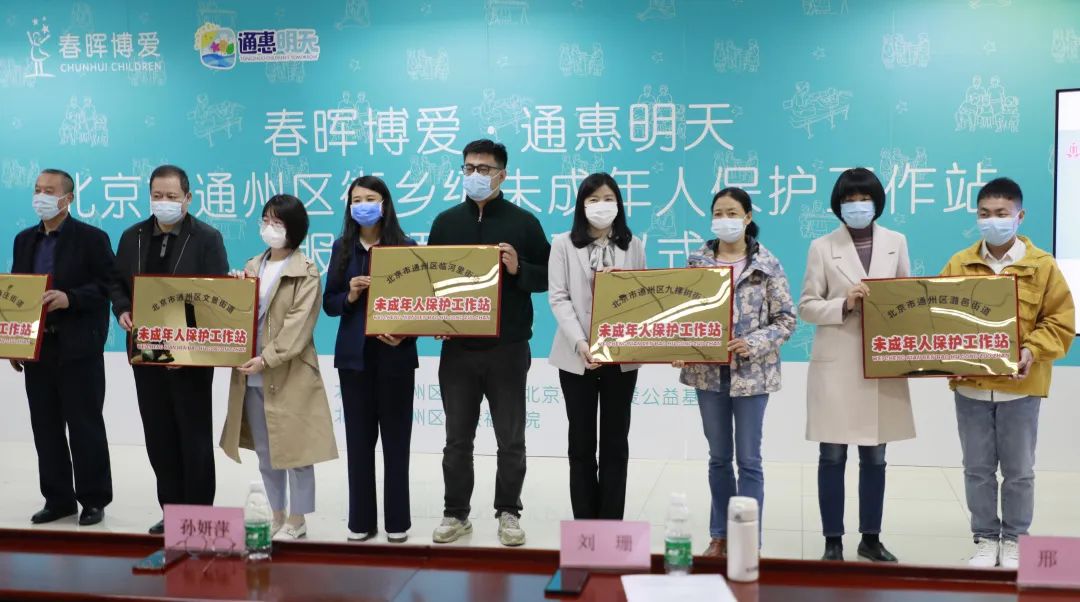 Following the ceremony, Chunhui Children's senior community program manager Yao Juan provided training for the child social workers of Chunhui Children's 9 partner social organizations. This marked the official set-up of Chunhui Children's at-risk child service program in Tongzhou, Beijing's sub-city center.
Official data show that there are about 6.89 million of at-risk children across China. This huge group of minors are confronted with a wide array of pressing social problems and challenges. As Liu Shan put it, based on the plight of these children and in line with China's national policy, Chunhui Children has expanded its programs from welfare institutions to rural communities inhabited by at-risk children.
Liu Shan acknowledged Beijing Civil Affairs Administration, Tongzhou Civil Affairs Administration and Tongzhou SWI for their efforts in making this program happen. As planned, Chunhui Children will lead its nine partner social organizations in running the minors protection stations. These stations will provide such services as family education, child protection and child aid to help create a loving child-friendly community environment.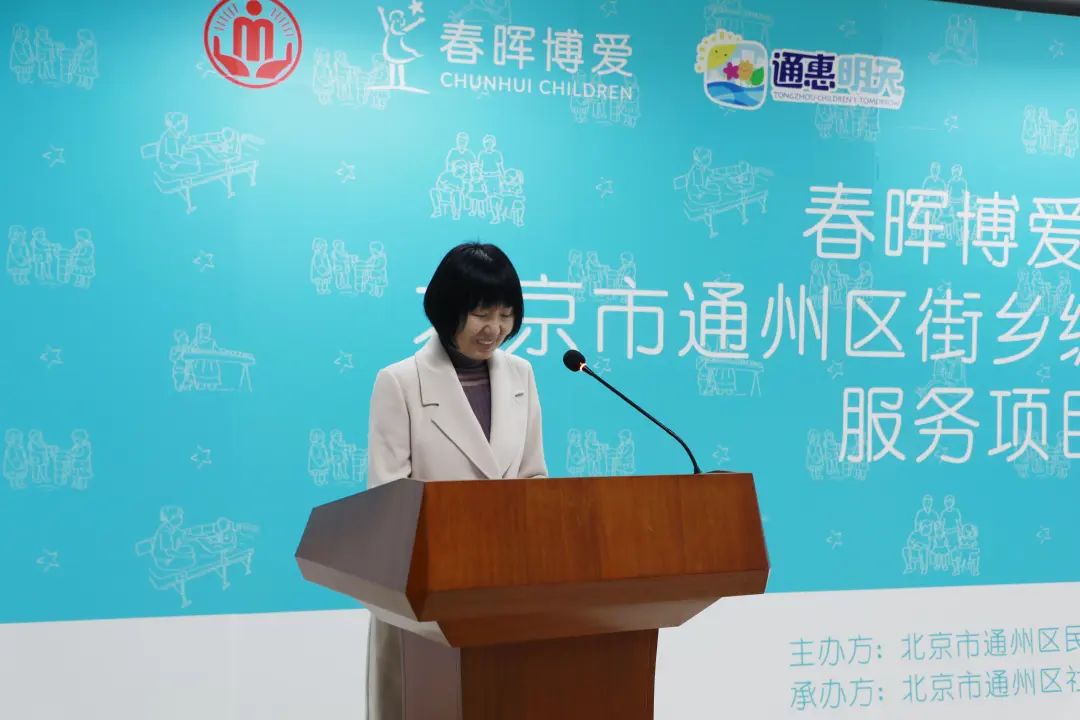 Chunhui Children's Secretary-general Liu Shan Addressed the Program Launching Ceremony
This is the first time that Chunhui Children officially empowered other social organizations, a clear sign of its transition from an operational foundation to one with blended functions. Looking forward, Chunhui Children will draw on its 20 years' child care and education experience to help improve the professionalism of Tongzhou's child welfare sector and set a higher level of standard for working with at-risk minors. By partnering with Tongzhou government on an on-going basis, it endeavors to create an at-risk child service model and duplicate it across China.