On Dec 21 (pm 7:00), 2020, the public welfare speech "You Are Here for Us" jointly hosted by Chunhui Children's Foundation, Aranya and gongyi.weibo.com was brought to successful close. Also live streamed on Sina-Weibo, this event record 210,000 views and met with enthusiastic responses. The inspiring speeches, amid amazing poem recitals, dances and violoncello performances, helped bring charity programs closer to the wider public and increase their awareness for at-risk children.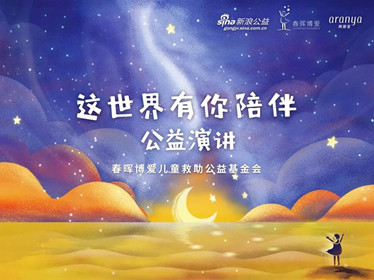 At this event, Chunhui Children made public its 20th anniversary special journal, which briefed on the 20 years' journey of Chunhui Mama Program to help the most vulnerable children in China. To make the journal more accessible, a data-based innovative smart phone e-version has been developed to help you take a quick look at our two decades' achievement. Recognized for its eminent contribution to child welfare by the Ministry of Civil Affairs, in 2020, Chunhui Children won the "China Charity Award", the most prestigious charity award in China.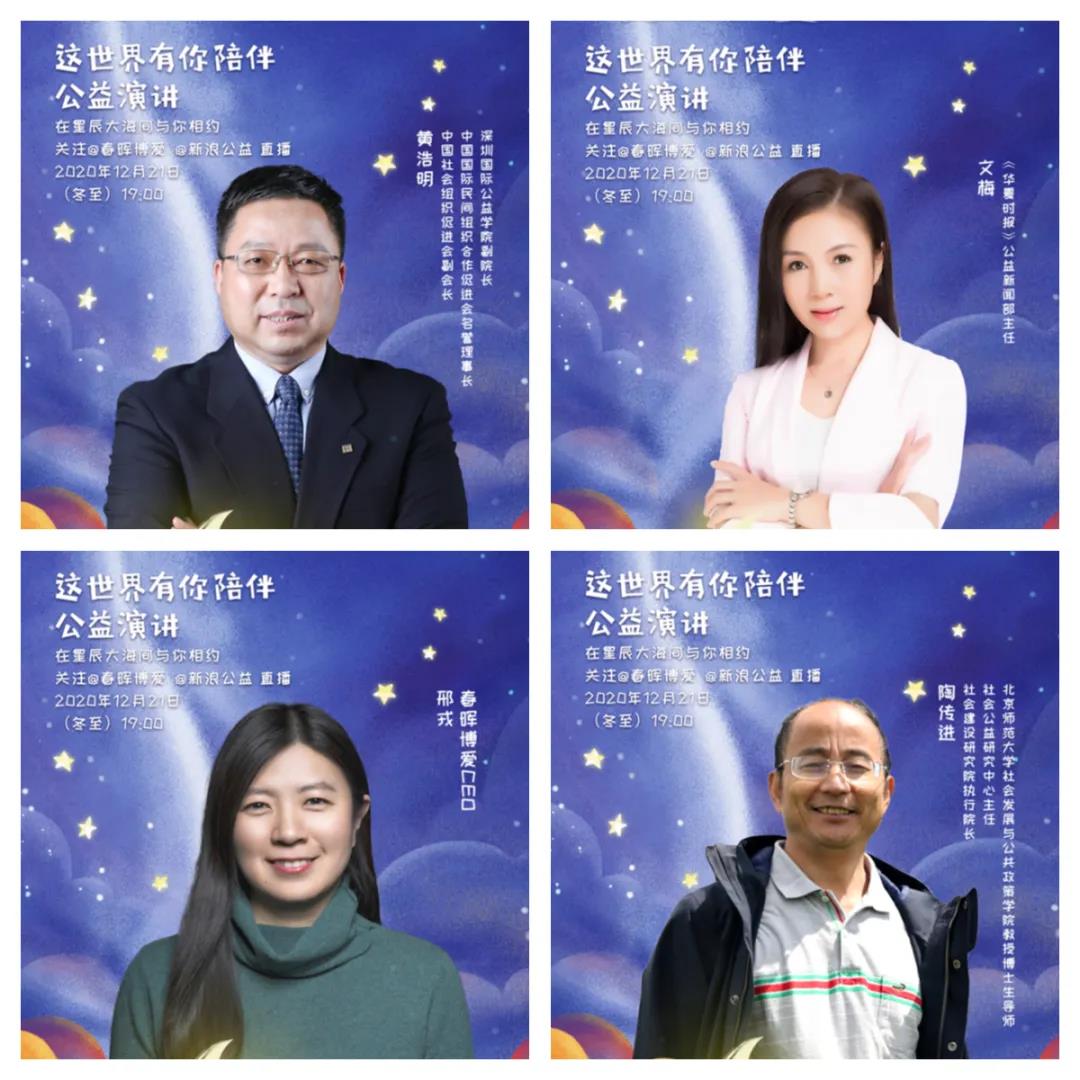 Special guests included: Huang Haoming, Deputy Dean of China Global Philanthropy Institute; Tao Chuanjin, professor with School of Social Development and Public Policy, Beijing Normal University;Yang Guang, CEO of gongyi.sina.com.cn; Tian Shuo, Co-General Manager of Aranya International Culture Co.,Ltd; Rachel Xing, CEO of Chunhui Children's Foundation; Wen Mei, Director of Charity News Dept, China Times; Xie Wei, trainer with Chunhui Mama Program; Wei Dongwen, graduate of Chunhui Mama Program.
The speeches focused on philanthropy studies, localization of international charitable organizations, charity promotion and the 20 years' journey of Chunhui Mama Program. They showed the power of charity and raised the public's awareness for disadvantaged children. Chunhui Children Ambassadors of Love Wan Qian, Zhang Junning and Jia Jingwen joined in the event via video. Xie Wei shared touching stories of Chunhui Mama Program, and Wei Dongwen shined on the stage with a stunning dance. By the end of the event, the audience were in tears. They had a sweet time together on a cold but tender night.