On April 13, 2021, China Foundation Center (CFC) called its 2020 press conference where it announced its new version of the Foundation Transparency Index (FTI2020). Once again, Chunhui Children came out on top of the ranking list with a perfect score (100) and was rated an A+ level foundation.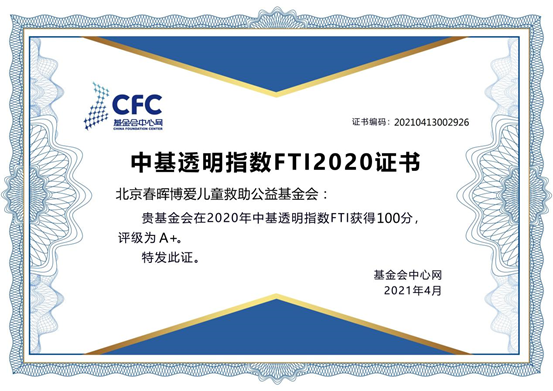 A perfection of the old FTI versions, FTI2020 adopted brand new concepts, new scoring rules and a new result release model. The new version makes it even more challenging for a foundation to score 100.
Chunhui Children has always stayed transparent and disclosed its information consistently. It's easy to access its website for such information as quarterly reports, annual reports, annual audit reports…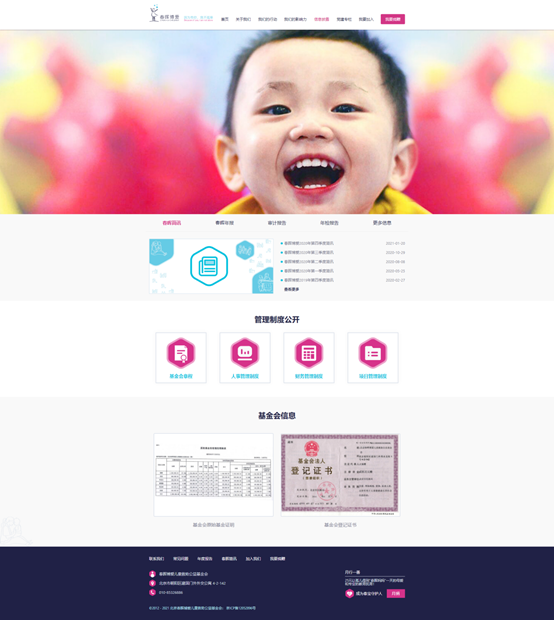 Transparency and open information are the soul of a charitable foundation. Chunhui Children will continue to reward each of its loving donors and supporters with full transparency.
What is FTI?
CFC is jointly initiated by 35 known foundations in China and officially set up on July 8, 2010. It is committed to building an information disclosure platform for foundations, providing capacity building service, promoting the development of a self-discipline mechanism, improving credibility, and cultivating a positive and transparent philanthropic culture.
FTI is a set of sub-indices devised by CFC in 2012 to measure an organization's performance in disclosing information to the public. It uses a package of ranking lists to demonstrate charitable foundations' scores in transparency. On the one hand, it is important for a foundation to learn about its transparency performance in comparison with others across the board and, based on what it learns, make follow-up efforts for improvement. On the other hand, it serves a reference for donors, and contributes to charity transparency & credibility building.
Chunhui Children looking into the future
Looking forward, Chunhui Children will explore the application of big data and new technology to promote information intelligence and philanthropic transparency.