On Dec 11, the 17th compassion award ceremony, co-hosted by HK & Macau Taiwanese Charity Fund and UA Finance and assisted by Phoenix TV, was staged simultaneously in HK and Beijing. Chunhui Children's Co-founder and CEO Rachel Xing won the Compassion Award together with Chen Yidan (mainland), Zhou Bingde (mainland), Kang Dian (HK), Jiang Liping(HK), Chen Jincai (Taiwan), Chen Qifeng (Taiwan), Zhuo Shunfa (Singapore).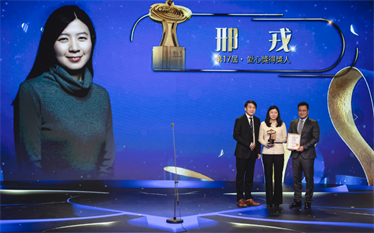 Rachel Xing, Co-founder and CEO of Chunhui Children
Initiated by the Hong Kong & Macau Taiwanese Charity Fund in 2006, the Compassion Award aims to select and commend those that make distinguished contribution to public good. It expanded to cover Taiwanese since its 5th session (2010), to the mainland citizens since its 10th session (2015). Up to now, as the sole charity award that is open to all the Chinese in Hongkong, Macao, Taiwan, the Mainland and across the entire globe, it has delivered a total of 17 sessions.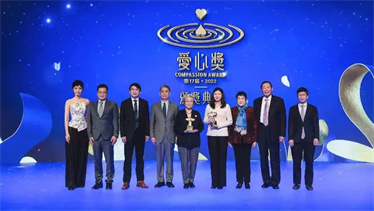 Guests invited to the award-presenting ceremony included Elsie Leung Oi-sie, Hong Kong's former secretary for justice and Chairman of the Compassion Award's Finalist Selection Committee; Mai Meijuan, Director of Home and Youth Affairs Bureau of HK Government; Maria Tam Wai-chu, Deputy Director of HK Basic Law Committee; Xu Wei, Board Chairman and CEO of Phoenix Satellite TV; Zhang Qiang, Taiwan Affairs Minister, Liaison Office of the Central People's Government in the Hong Kong; Wang Maolin, Chairman of the Hong Kong & Macau Taiwanese Charity Fund; Wang Qinghong, CEO of East-West Philanthropy Forum; Lu Yuanjian, Deputy Secretary of the CPC committee, China News Service; Luo Yuan, former Military Studies Deputy Minister, Academy of Military Sciences; Zhu Xinhua, Board Chairman of Sichuan Yujie Culture Foundation; Lv Zhenya, Director of the magazine China Philanthropist; Chenfei, General Manager of Tongding Interconnection (Beijing) Technology Co.,Ltd; Li Xiaoli, Deputy Secretary of the CPC committee, ShouKai Group; Wang Zhenyao, Director of China Philanthropy Research Institute; Liu Haiying, Board Chairman of Beijing HaiYing Spine Health Foundation.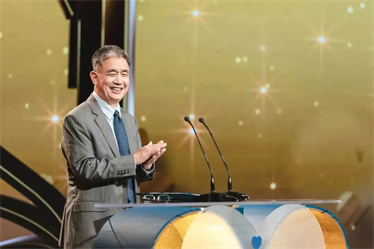 Wang Zhenyao delivered a speech

"Today, we have eight compassion award winners with us. We present them with this reward to honor their unwavering commitment to charity. Their great love for the needy will live on forever.

Rejuvenation of China depends on countless people with lofty ideals and great wisdom. They never stop giving back to society or striving for social prosperity. These eight award-winners, with profound compassion for their country and their people, have been leading our national rejuvenation drive and contributing to a community of shared future for mankind. They are our role models for sure," Wang Zhenyao stated in his speech.

"I'd love to thank the award committee for their full support and recognition of Chunhui Children's Foundation. We'll continue going all out to serve vulnerable and at-risk children so that each of them has access to our science-based care and education. Every penny of the bonus will go to our programs," said Chunhui Children's CEO Rachel Xing.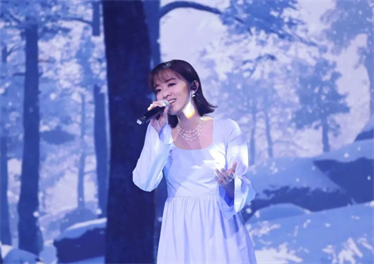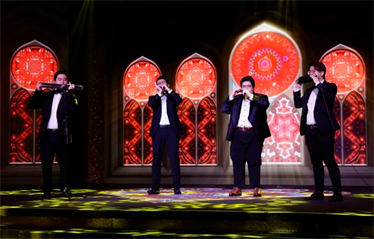 Live performances
While the emcees in HK and Beijing shared loving stories of the eight award winners, full-screen videos scrolled to show how they dedicate themselves to helping make the country a better place for all those in need.