In Nov, 2022, the list of the 10th Mawards winners was unveiled. Almost 800 pieces of artworks were shortlisted and 144 stood out to win the awards. The "Tear off the Labels Put on the Children" philanthropy campaign jointly initiated by Chunhui Children and POWERCIRCLES was granted the Best Philanthropy Marketing Innovation---Silver Award.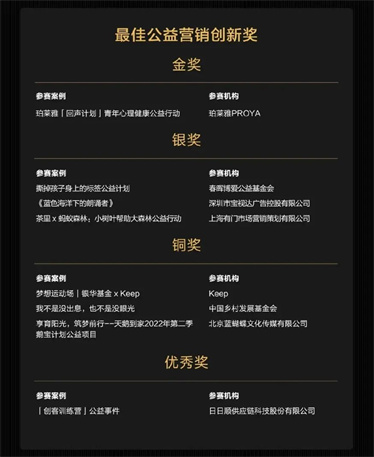 Created in 2013 as the first domestic awards that recognize and celebrate "marketing innovation", the prestigious Mawards are reputed as the marketing community's "beacon". Delivered once each year, they aim to champion marketing innovation efforts and explorations of organizations and individuals.

Philanthropy campaign----"Tear off the Labels Put on the Children"
Chunhui Mama Program has been operated for 22 years and a full generation of orphaned children have grown up under the science-based nurturing care of Chunhui mamas. But it has come to our notice that the children have trouble fitting into society.
The social public don't understand or accept these children and label them as "offbeat loners", "stealers" or "bad kids". This makes their already misfortunate life even tougher. They don't have the courage to walk out of their institutions and venture into society.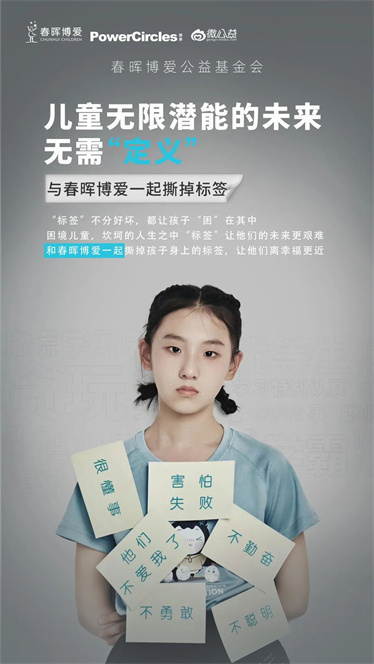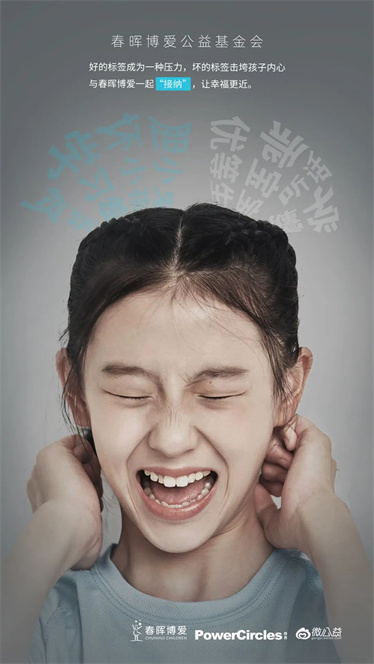 At-risk children in communities are judged as well. The labels weigh on their mind and even depress them.

For that reason, Chunhui Children partners with POWERCIRCLES to launch a philanthropy event themed "Tear off the labels put on the children". The event is designed to help the public understand that judgement has a big negative impact on underprivileged children, we need learn to accept these children and avoid labeling them.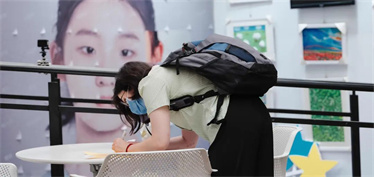 Looking forward, Chunhui Children will roll out outdoor philanthropy activities in big cities, key business streets and hot scenic spots in a bid to help the children shake off their labels and beam bright smiles.
We welcome you to join us in helping orphaned and at-risk children out.