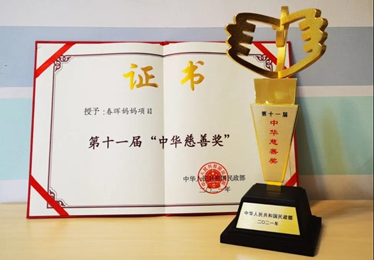 On Sept 5, 2021, the sixth China Charity Day, the Chinese Ministry of Civil Affairs hosted the 11th China Charity Awards in Beijing to commend loving organizations, teams, corporate donors, programs, trusts and individuals that made outstanding contributions to charity during 2017-2019 or stood out to fight against the Covid-19 pandemic in 2020.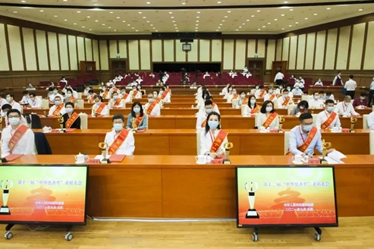 China Charity Awards, China's most prestigious top government awards for charitable undertakings, are granted by the MCA. Delivered every two years, they aim to honor model organizations and individuals that engage in prominent philanthropic endeavors.
Chunhui Mama Program won the 11th "China Charity Award". Rachel Xing, the Co-founder and CEO of Chunhui Children was presented the award by the MCA.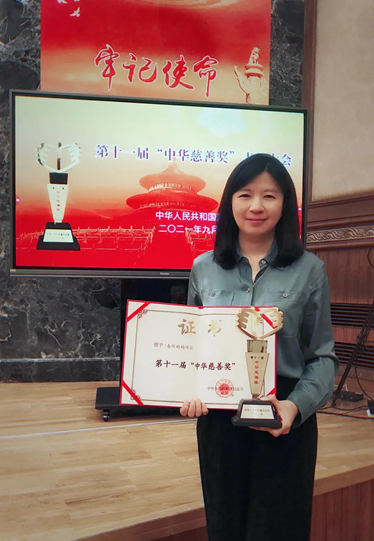 When attending the commendation ceremony, State Councilor Wang Yong emphasized that we must study and implement Chairman Xi Jinping's statements on July 1 about promotion of philanthropy development. It's important to carry forward the traditional virtues of the Chinese nation, practice the core socialist values, and put in place policies to reinforce philanthropy's role in third-time income distribution. By doing this, we aim to promote the sustainable and healthy development of philanthropy in the new era, better help the needy, and contribute to shared prosperity.
As Rachel puts it, "We are committed to nothing more than spreading goodness around the world."
At present, China is striding forward towards its second centenary goal of building a powerful modern socialist country. The central CPC committee and the State Council have made a clear request that philanthropy play an important role in third-time income distribution and drive common prosperity. As always, Chunhui Children will devote itself to child welfare, serve more needy children with recognized concepts and professional approaches, play a part in third-time income distribution, and help push forward national rejuvenation.