Wenwen is an 11-year-old girl. The first day she was at the camp, she held fast onto her dad's arm, her eyes flickering nervously in anticipation.
Shuo is a 16-year-old girl suffering from CP. Despite her physical special needs, she longs for friendship and loving attention.
As fate would have it, the two girls met in this midsummer.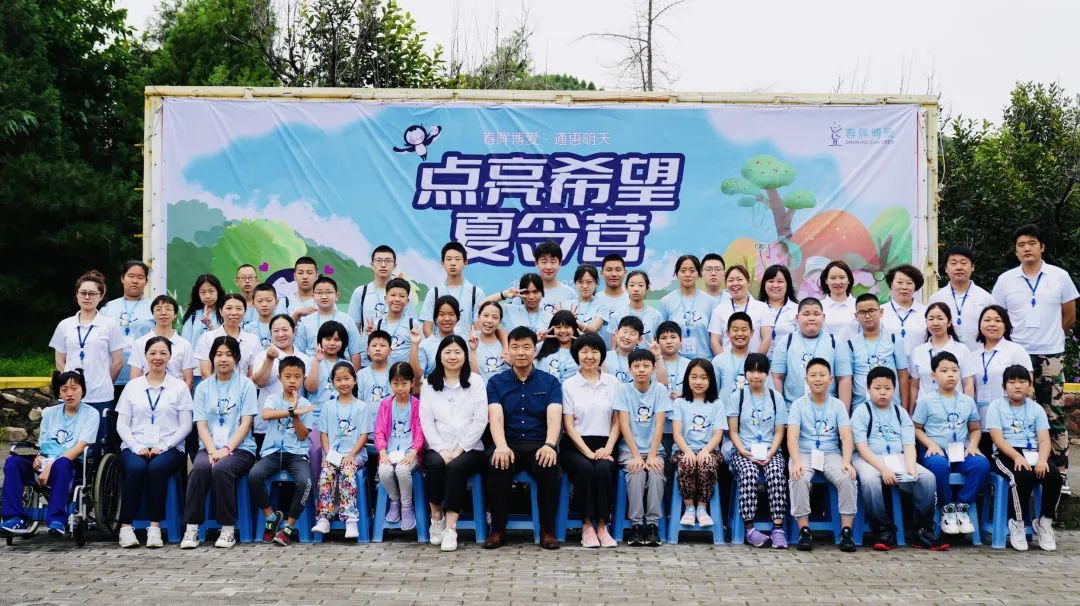 On July 27, Chunhui Children kicked off a summer camp themed "inclusion and growth" in Beijing. 40 children (including 28 at-risk children) spent an extraordinary week together making new friends, discovering new interests and experiencing how it felt to be understood and accepted.
Appreciate Beauty in Uniqueness
Wheelchair bound Shuo attracted attention of other campers, including Wenwen. It was the first time Wenwen had seen such a different child as Shuo and she felt it hard to approach her. But it just so happened that they two were divided into the same group.
"Wenwen, it's your turn." The warm-up game began and Wenwen was asked to choose a partner she wanted to learn about. She cast her eyes upon Shuo, then mustered the courage and walked over to her. Shuo gave Wenwen a shy smile, assured by which, Wenwen didn't hesitate to sit down beside Shuo and started a conversation about her hobbies, personality and things she was good at……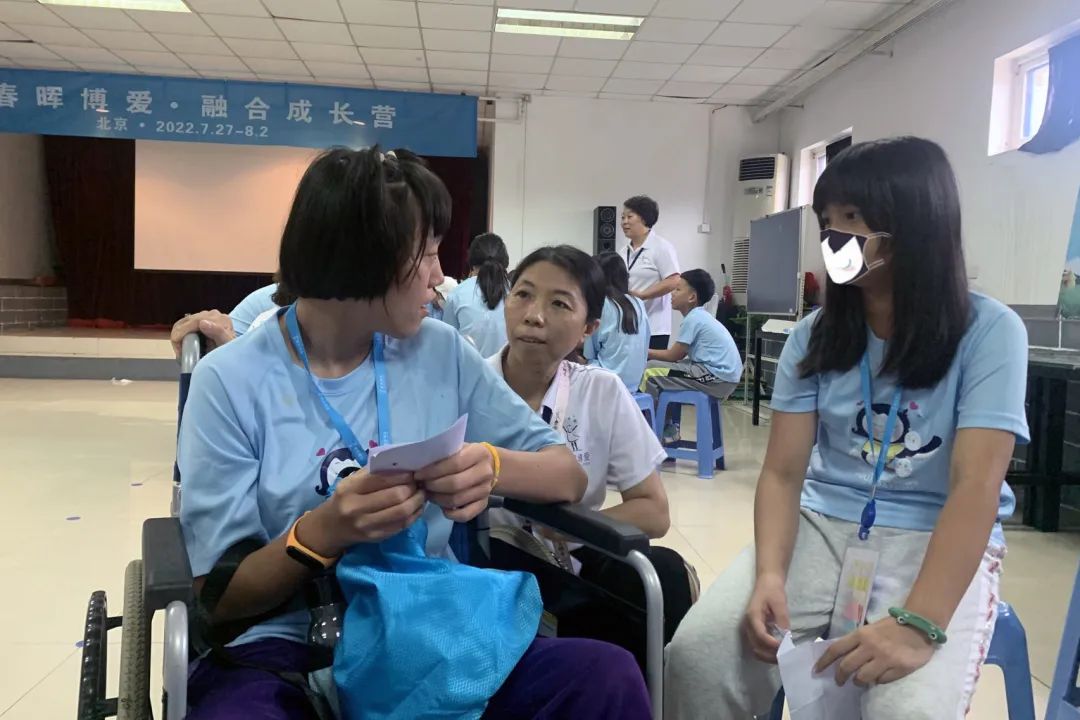 While answering Wenwen's questions, despite all her efforts to articulate each word with precision, Shuo needed her counselor to translate for her. At the sharing session, Wenwen said: "I appreciate the optimism of Shuo. She always responds to us with smiles……"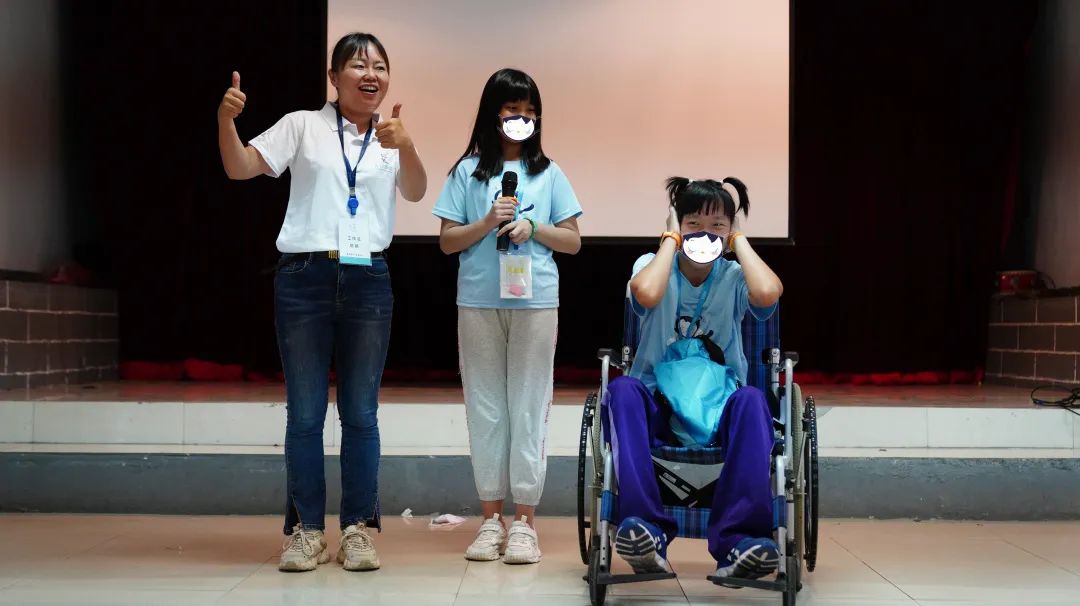 But when Wenwen was left alone with her counselor Xie, she disburdened her mind to her: "Ms Xie, may I switch to another group? I can find a partner on my own if you permit...To be honest, I am afraid of Shuo. The sight of her really scares me." Finishing these words, she burst into tears.
Hearing Wenwen's loud cry, Shuo wheeled over to her, handed her a pack of cookies and some paper towel while saying: "I am sorry you feel so bad. Don't cry please." Still, Wenwen couldn't hold back her tears. Shuo was thrown into confusion and, without any idea how to make her partner feel better, silently walked away…
Shuo looked back at Wenwen with eyes full of worry and found Wenwen hold the cookies and paper towel tightly in both hands.
Shuo was so sensitive that she knew how Wenwen felt. Although she had no way of partnering with her in action-packed explorations like other campers or console her with words like their counsellors, she showed her loving care in her own way.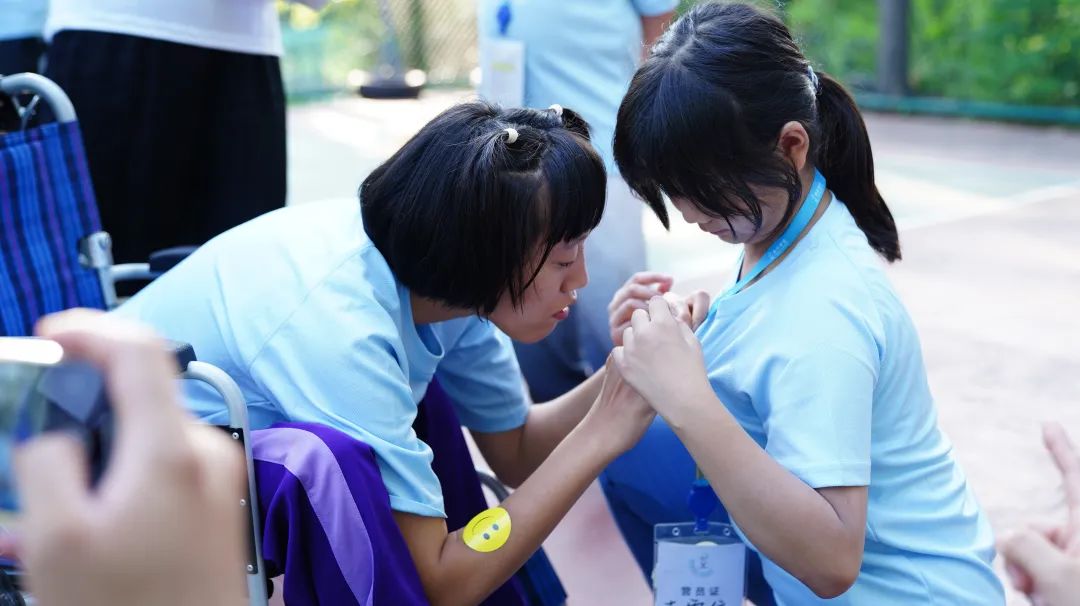 Every day, there was a game themed "there is always an angel by your side". The children were encouraged to present their badge angel to the camper most important to them. With support from her counsellor, Shuo came over to Wenwen and put her badge on Wenwen's T-shirt.
When the counsellor took Wenwen into her arms, Wenwen said with tears in her eyes: "Despite what I did to Shuo, she is so nice to me. I know I should help her, but I find it difficult to do it now." Looking at the girl's purest eyes, the counselor asked: "Tomorrow we'll have an activity and you are all invited to experience what children with physical special needs go through every day. Would you like to come?" Wenwen raised her head and then nodded without any hesitation.
Work Together to Make Life Better for Each Other
At-risk children like Shuo most need respect and recognition, and for typical children like Wenwen, it takes time to learn to accept and empathize rather than sympathize with their vulnerable peers.
When Wenwen challenged herself to approach Shuo and when Shuo handed cookies to Wenwen, we were sure both the girls are softhearted. We believe that this camp will leave them a fond memory that will always inspire them to learn and grow.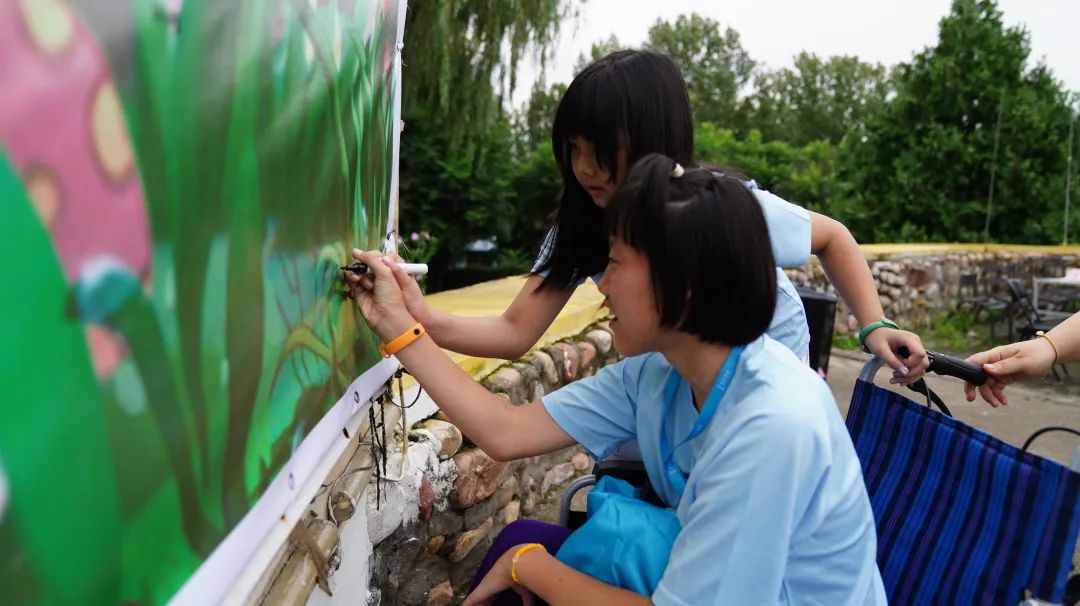 We hope each young camper could leave the camper a better girl/boy knowing how to love and give.
A Journey of Integration
Everyone was born different and special. In August, another summer camp will take place in Tongren city of Guizhou province. Another group of children will have a safe, fun, and adventurous experience that they will never forget.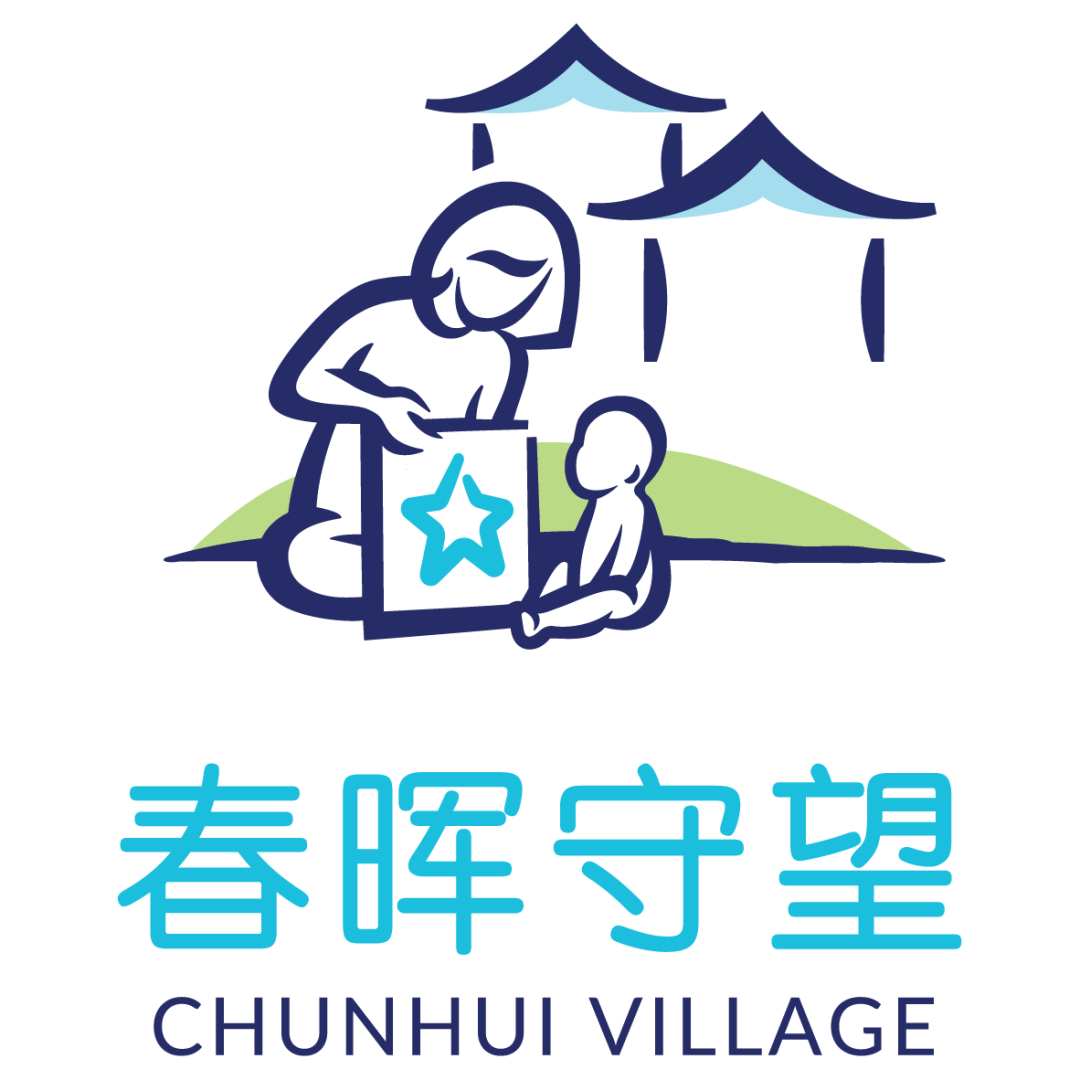 Chunhui Village is a charity program Chunhui Children launched for at-risk children. In alignment with the local county/region's minor protection models, the program serves moderate/high-risk children living in underprivileged families. It recruits, trains and empowers local child workers. Equipped with child-centered inclusive development concepts, these child workers provide individualized emotional support for the children, build up their families' capacity, and create a supportive social network to improve their resilience, increase their confidence and help them fit successfully into society.