On July 25, 2022, Chunhui Children's 10th Anniversary and Village Program (for At-risk Children) Launch Ceremony kicked off in Beijing. Board Chairman Wang Zhenyao (online), Secretary-general Liu Shan, Chief Program Officer Xiao Jin, Tongzhou (Beijing) SWI director Liu Song and Professor Tao Chuanjin of Beijing Normal University all presented themselves at the event and gave a speech. Other participants included our long-standing partners, Beijing Dalio Public Welfare Foundation, Crane China, the United Foundation for China's Health, Xiaomi Foundation, YEEPAY, DIDI Foundation, China Mobile Philanthropy, UC, Mountaintop Entertainment, Xingmen Fashion and Media Co, Ltd and HIFIVE. 30 media outlets including Xinhua News, China.org.cn, Youth.cn, People's Political Consultation Magazine and China Philanthropy Times were invited as well.
In her speech, Secretary-general Liu Shan reviewed Chunhui Children's ten-year journey of development, and released its 2022-2025 strategy – expanding programs from child welfare institutions to communities inhabited by at-risk children. Since it was established in 2012, Chunhui Children has developed its own professional teams, program concepts and effective approaches. Ten years on, it has held fast to its mission and used responsive practices based on inclusive development philosophy to create nurturing environment necessary for the children to thrive. Until now, Chunhui Children's programs have covered 119 CWIs in all 31 provinces, autonomous regions and municipalities of China. 210,000 children have been benefited and 69000 child caregivers have been trained. In the years ahead, we'll continue to do everything we can for the children until we know that each of them has a loving adult in his/her life. Liu Shan expressed heartfelt gratitude to the loving foundations and media outlets that have always stood by Chunhui Children, and presented them with a "Ten-Year Partner" tablet. "Looking forward, I hope we'll have more partners that join us in unlocking the fullest potentials of more at-risk children," Liu said.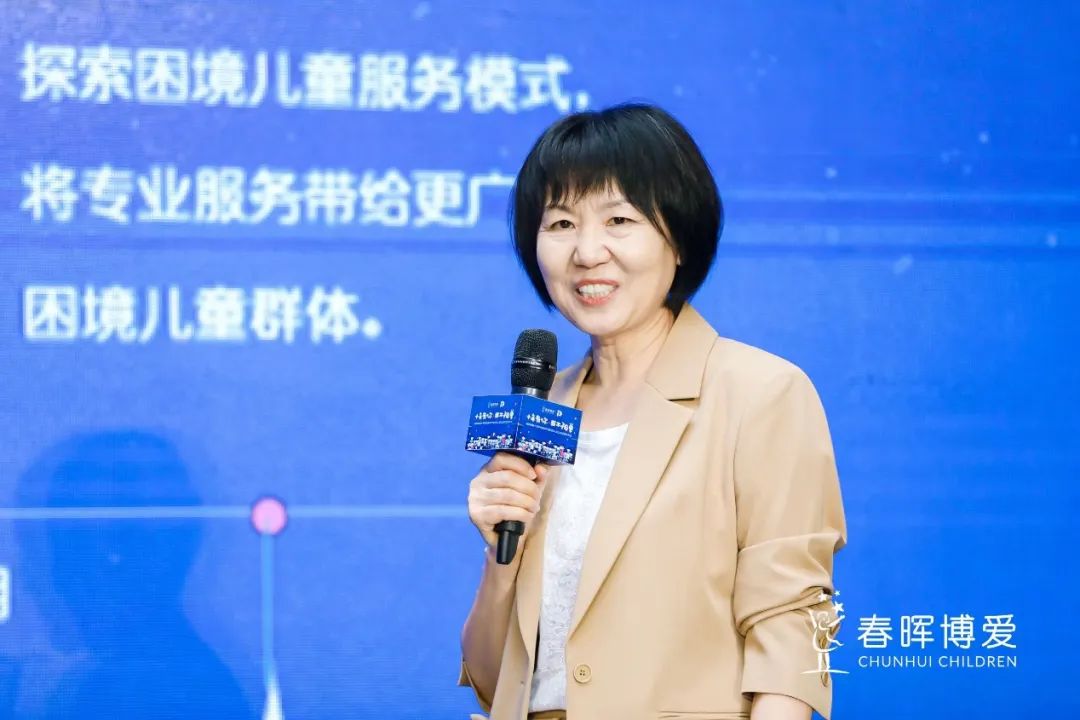 Chunhui Children and Qiyue Social Welfare Service Center jointly released the Analysis Report on the Needs of At-risk Children. The report delved into the needs, causes of poverty and living environment of children struggling through life, and will serve an important data basis for the public welfare community to help these children out.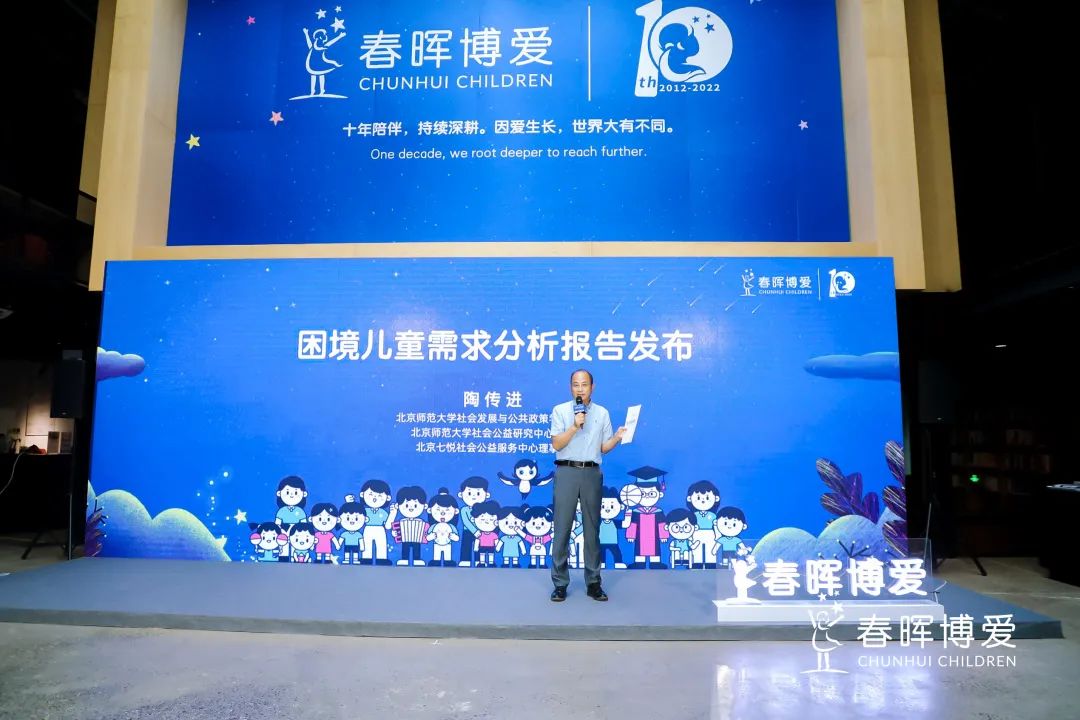 Chunhui Children's Chief Program Office Xiao Jin elaborated on Chunhui Village Program. After years of pilot operation in Henan, Guizhou and Tongzhou District of Beijing, the program was officially launched for children confronted with high or intermediate level of risks. It recruits, trains and empowers local child workers. Equipped with child-centered inclusive development concepts, these child workers provide individualized emotional support for the children, build up their families' capacity, and create a supportive social network to improve their resilience, increase their confidence and help them fit successfully into society. "Since 2019, Chunhui Children has, entrusted by the local governments, delivered multiple evaluations on the care & education, psychological wellbeing, and guardianship of at-risk children, and paid home visits to 3000 children. Now we have a complete understanding of the children's plight. Based on needs of these children, their families and their communities, we have upgraded our village program," said Xiao Jin.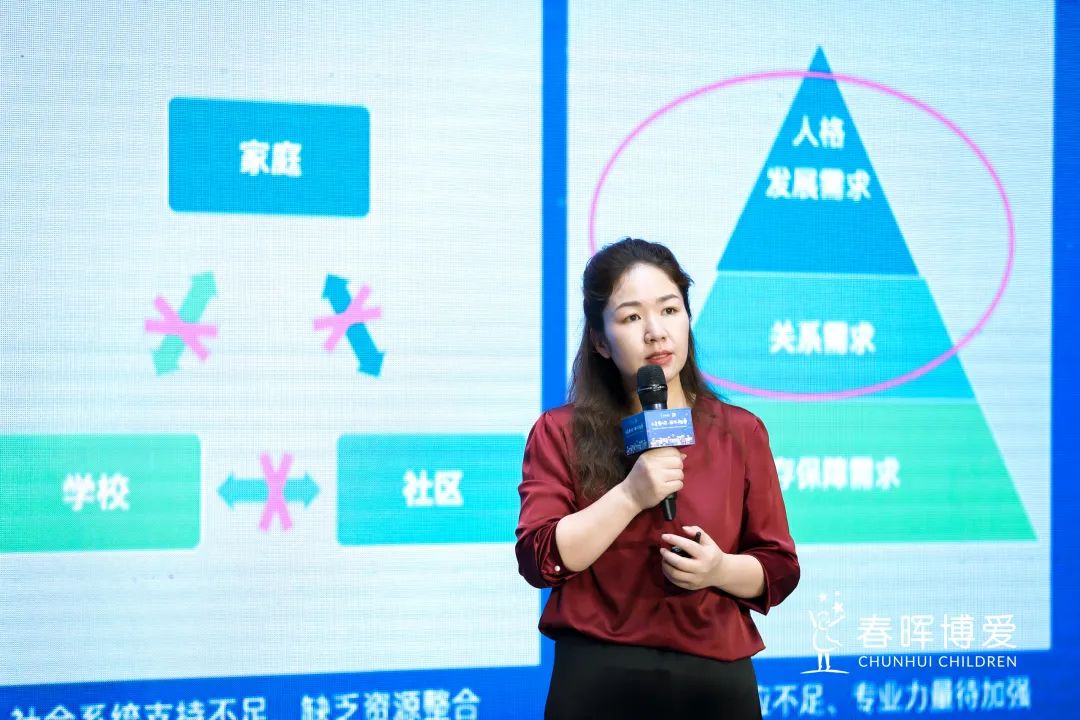 At the seminar that followed the speech of Xiao Jin, the invited experts explored the necessity and effectiveness of at-risk child programs. They shared the belief that the problems of at-risk children cannot be solved overnight but take long-time concerted efforts of families, schools, governments and the whole society. As a social organization committed to child welfare, Chunhui Children would like to join hands with all its partners to help create a bright future for these children.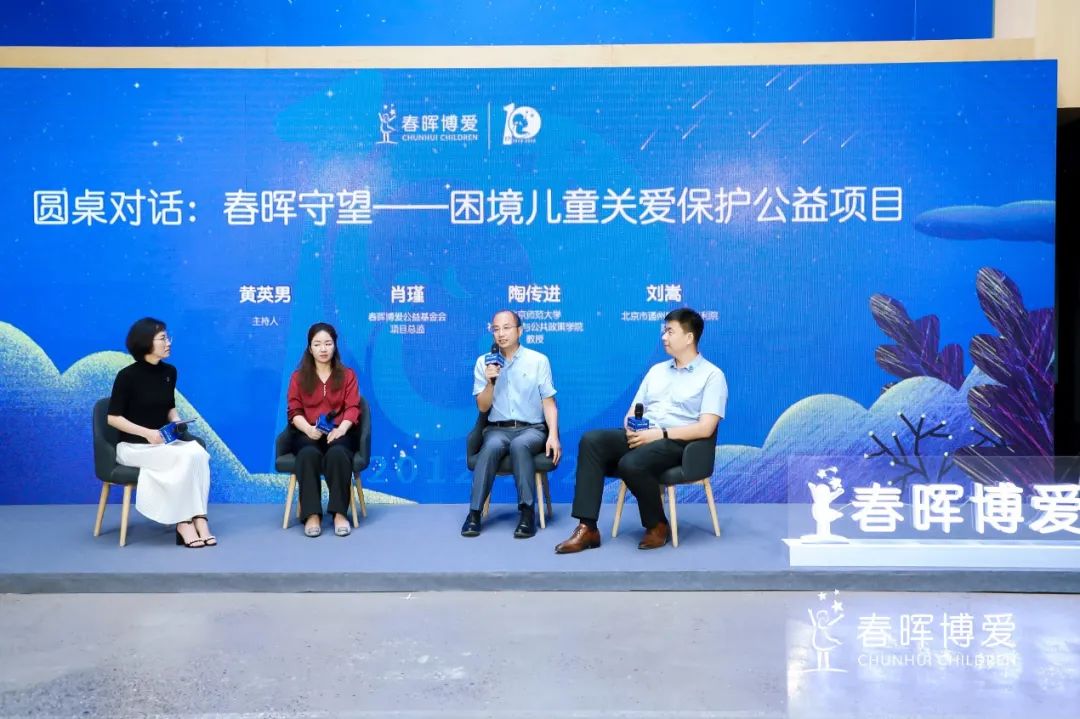 The event ended with a "Happy Seeds Initiative" Chunhui Children introduced to promote its childcare and education concepts. The initiative unveiled six adorable IP images, each of which features an elf wearing a tender flower and watching over a couple of seeds in front of her. These images all represent Chunhui-inspired program concepts. Join in the initiative to sow a seed of love, see it grow into a beautiful flower, and you will help us touch more young vulnerable lives that need bloom like these flowers.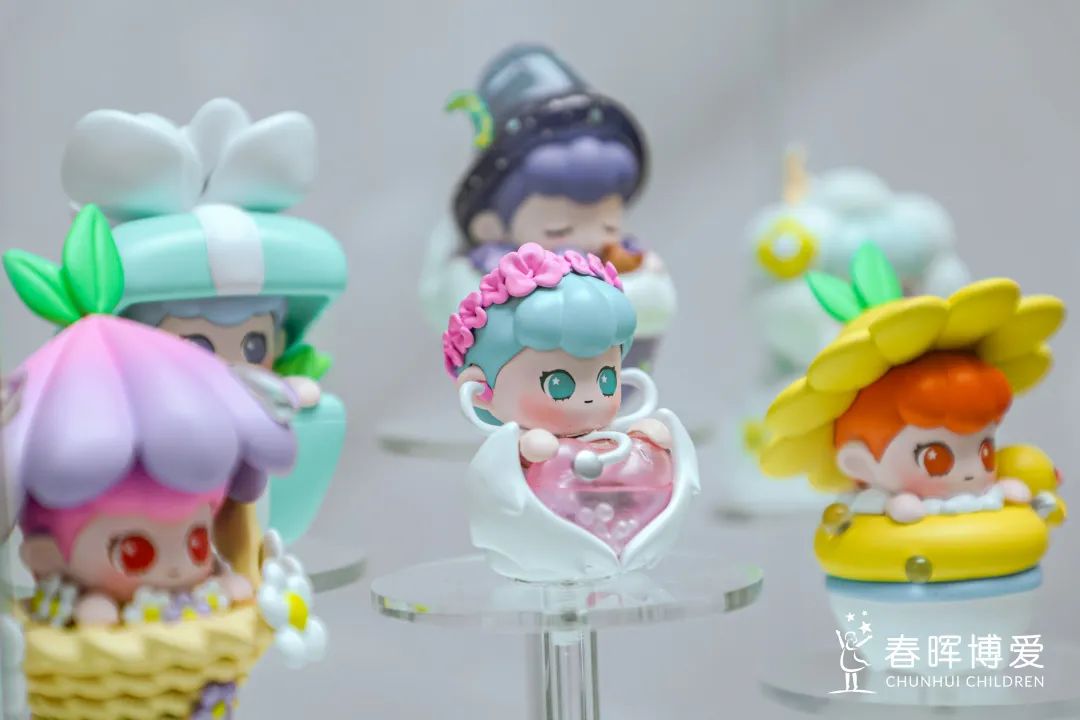 Besides, Chunhui Children launched its digital collection of the IP images to invite widespread public participation in philanthropy. Follow Chunhui Children's wechat official account 春晖博爱公益基金会"or microblog "春晖博爱"for details.