What's new
Chunhui Mama Program won the third prize in Beijing-Tianjin-Hebei Regional philanthropy project competition.
The competition was co-hosted by Heping District (Tianjin) Civil Affairs Administration, Tongzhou (Beijing) Social Work Commission and Baoding (Hebei) Civil Affairs Administration. Approximately 100 philanthropy projects from over 80 social organizations were presented at the event. Chunhui Mama Program, with its professional children care concepts and proven effects, stood out to win government recognition. On Dec 7th , 2018, it was awarded the third prize.
Philanthropic transparency 100 points (full score)On Dec 12th, 2018, Chunhui Children got 100 points in Foundation Transparency Index (FTI).
Developed by China Foundation Center, FTI is so far the most prestigious and professional third-party transparency evaluation program whose counseling service is provided by Research Center for Anti-corruption and Governance of Tsinghua University . 5694 foundations were involved in this session of evaluation and Chunhui Children is one of the 151 given full score. This motivates our project to stay transparent while completing our mission to help the most vulnerable children in China.
Chunhui Children was honored with Philanthropy Program Award and Philanthropist of the Year at the Eighth China Charity Festival, 2018.
At the eighth China Charity Festival 2018, the most influential annual charity event jointly initiated by the mass media, Chunhui Mama Program garnered the "Philanthropy Program Award" and Jenny "Philanthropic Person of the Year Award".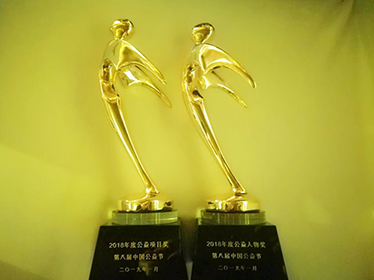 Chunhui 2018 Gala
Chunhui Galas are annual fund-raising events launched to help China's most vulnerable children, and until now six sessions have been successfully held. On Oct 20th, the 2018 "You Are My Family" gala was held in Beijing Grand Millennium Hotel. The guests were enthusiastic, the performances were spectacular , and the ballroom was fired up with auctions, cheers and laughter. A total six million RMB was raised. The theme video featuring the story of a Chunhui mama and "her daughter" under our program deeply touched our loving audiences to tears. More excitingly, the girl appeared on the staged after the video, telling everyone how love transforms lives, creates miracles and makes her world a better place.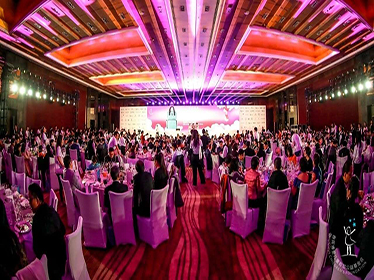 Program updates
Chunhui Mama Program
National mentor workshop focusing on inclusive education.
In October 16th-19th, Chunhui National Mentors' Workshop on Inclusive Education took place in Nanchang Social Welfare Institution. Mentors of Chunhui Preschool and Special Education programs met with Chunhui's 120 trainers for a four-day training session. The training was provided by Helen McCabe from Five Project, Zhao Huizhong from Hebei Rehabilitation Center, Chunhui Senior Rehabilitation Director together with Preschool and Special Education programs' directors. It focused on inclusive education philosophy and practices, formulation and implementation of Individual Education Plan (IEP), and teaching activities design. Hands-on operations helped to solve many problems that trainees met in their previous routine work.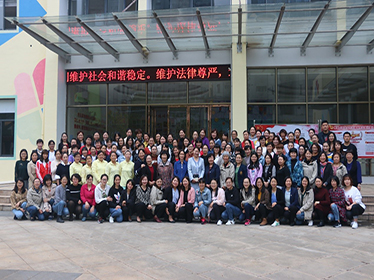 New Chunhui Seed Sown in Qujing, Yunnan Province.
A pilot project kicked off during October 22th —Nov 1st , 2018 to empower Qujing Children's Welfare Institution in Yunnan Province. Chunhui Children's well-established Chunhui Infant Nurture and Chunhui Rehabilitation & Special Education programs were set up. A program expert panel of eight led by Xiao Jin, Senior Manager for Orphanage Model, presided the site build. Chunhui Children's trainers provided targeted trainings on both concepts and practices, in the forms of video/audio show, PowerPoint presentation and case studies. This enabled the trainees to better understand how to nurture and educate children in a way that optimizes their integrated development.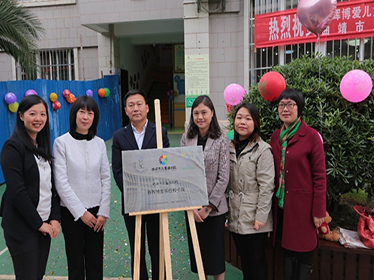 National Directors' Workshop Held in Kunming
In November 9th-11th 2018, 27 welfare institution directors gathered with administrators of Kunming Civil Affairs Bureau and 78 Chunhui staff (including Secretary-General Liu Shan and Deputy Secretary-General Cheng Caihua) in Kunming CWI for a one-and-a-half-day workshop prepared by Chunhui Children/OneSky. After the training, participants were divided into four groups to completed challenges and shared experiences in delivering inclusive education, and explored approaches to program development and quality improvement.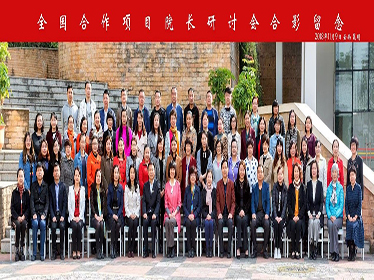 Chunhui Children Partners with Nantong SWI on RSE Program
November 13th, 2018 the unveiling ceremony of Chunhui RSE (Chunhui Rehabilitation & Special Education) program in Nantong Social Welfare Institution was held. This marked a new Chunhui seed sowing in Nantong, Jiangsu province. Chunhui Children's RSE program team led by Senior Rehabilitation Director Wei Guorong provided professional training for more than 50 trainees from the institution. Wei demonstrated interactions with a cerebral palsy boy and discussed support plans for children with special needs like him. Great ideas and sound plans kept popping up and all trainees were inspired. .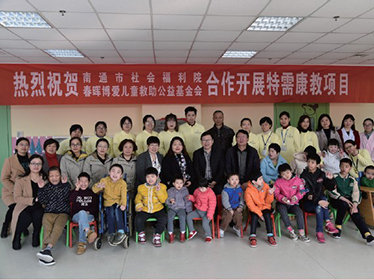 Chunhui Care Home
Beneficiary overview
Chunhui Care Home admitted 79 children from 42 institutions in the 4th quarter of 2018. 61 of these children received a surgery and 59 Chunhui mamas provide round-the-clock nurturing care for their postoperative recovery.
New Year Party
On Dec 27th, 2018, mamas and children of Chunhui Care Home had a wonderfulparty. In the beautifully decorated playroom, they sang and danced, laughed and cheered to celebrate the coming Festival. All the big family were looking forward to a new year with blessings of love, and wished Chunhui Children prosperous and better.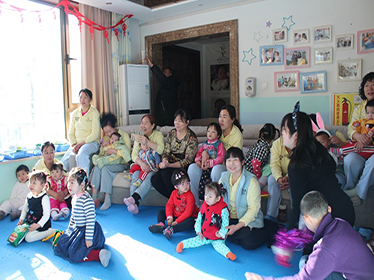 Chunhui Village Program
On October 1st, China's National Day, the parents and children of Ye County's Early Learning Center gathered in the Cultural Park early in the morning for a delightful day together. They had great fun singing, dancing and making marshmallow stand. What the children liked most about the day was the marshmallow stand! In the children's eyes, Teacher Lu was like a magician, who put a spoonful of sugar into a machine and took out a big marshmallow on a wooden stick. Time flew, and the unforgettable day wrapped up amidst the joyous laughter of children.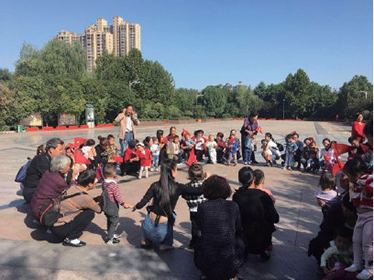 On Oct 19th, 2018, the first Early Childhood Development Workshop was co-hosted by Xinhe Charity Foundation, Leping Social Entrepreneur Foundation, Hupanmodou Charity Foundation and Rural Education Action Program in Beijing. As a charitable foundation that has been pioneering child welfare practices in China, Chunhui Children was invited and the experience sharing on Chunhui Village Project was widely credited.
Brand Promotion
Zhang Junning, Chunhui Children's Ambassador of Love
On Dec 28th, Chinese popular actress Zhang Junning visited Chunhui Care Home as Ambassador of Love. Chunhui Children's Deputy Secretary-General Akina Shen shared loving stories of Chunhui mamas and the children under their care. Every visitor was touched. Zhang spent some sweet time with the children, held them in her arms and talked to them with the softest words. With heraccompany, the children who shied away from the visitors at first opened up and began to express affection. Later that day, Zhang and Chunhui Children's Secretary-General Liu Shan presented "Best Chunhui Mamas of the Year" award to the mamas for their hard work throughout the past year.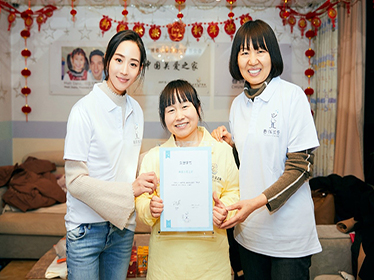 Second prize in the "Best Philanthropy Advertisements 2018" competition
Chunhui Children's advertisement Chunhui Mamas Give Orphaned Children a Second Chance at Childhood won the second prize in the "Best Philanthropy Advertisements 2018" competition hosted by Shanghai City of Design and STDecaux. Thanks go to Weber Shandwick for its attractive design and to Yiqiao China for its kind recommendation.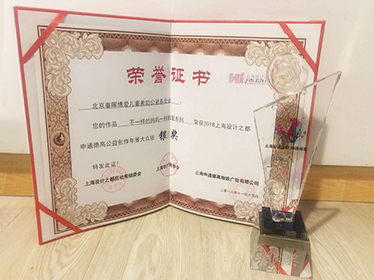 Third prize in the "25th Shanghai Top Advertisements" competition
On Dec 21st, 2018, at the 25th Shanghai Top Advertisements Competition sponsored by Shanghai Advertising Association, Chunhui Children's poster Chunhui Mamas Give Orphaned Children a Second Chance at Childhood stood out of 990 advertisements to win third prize.