What's new
Chunhui Children's Foundation passed Beijing Civil Affairs Administration's 2018 annual inspection
Chunhui Children passed the annual inspection by the Social Organizations Management Office of Beijing Civil Affairs Administration.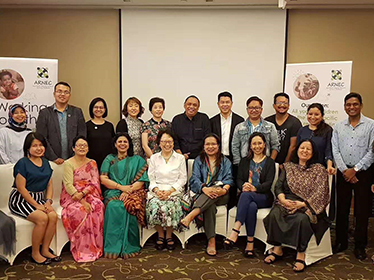 Chunhui Children became a member of China National Society of Early Childhood Education and of China Charity Alliance
On May 11, at China Charity Alliance's (CCA) Second All-member Conference & Second Board Meeting convened in Langfang City, Hebei Province, Chunhui Children was approved to be one of its members.
Program update
Chunhui Mama Program
The program was run in 53 welfare institutions to benefit 5257 orphaned children under care of 1290 Chunhui mamas.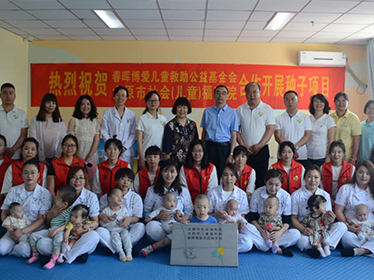 Chunhui Village Program
Five new programs were set up in Ye County and Six in Zhecheng County of Henan Province.
Chunhui Care Home
CCH had two new partner institutions, and admitted 35 children with life-threatening diseases, 32 of whom received a surgery under the nurturing care of 35 Chunhui mamas.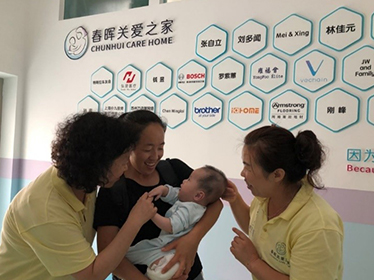 Program news
1. Chunhui Mama Program
Administrators from the MCA visit Nanchang SWI
On May 31, Gao Xiaobing, Vice Minister of the MCA, together with Fan Sanbao, Vice mayor of Nanchang City, Liu Jinjie, Director of Jiangxi Civil Affairs Office and Zou Xiaodong, Director of Nanchang Civil Affairs Administration, paid a visit to the children in Nanchang Social Welfare Institution.
Chunhui Children established partnership with a number of welfare institutions
In April, Chunhui Children brought Chunhhui Mama Program to Xuchang CWI, Henan Province, and set up a sports program (sub program under Chunhui Mama) in Hefei CWI, Anhui Province and Shenyang CWI, Liaoning Province.
ChunhuiMama Program went into Taiyuan CWI
On May 20, Chunhui Mama Program was started up in Taiyuan CWI, Shanxi Province. In the earliest days of site build, the young children were evaluated, the caregivers and teachers received five-day training, and the environment was set up.
Chunhui Care Home
On May 18, Chunhui Children's Shanghai Care Home was put in place which, under the generous support of Xinhua Hospital Affiliated to School of Medicine, Shanghai Jiao Tong University, ensures that diseased children fighting for their lives have access to much-needed medical treatment in Shanghai. Also in May, with closer cooperation from National Rehabilitation Hospital, Chunhui Care Home made it easier for the diseased children to receive medical treatment in hospitals designated by the "Tomorrow Plan".
Chunhui Village Program
Site build
On June 17, Chunhui Village program site build was initiated in Zhecheng County under support of the county head and Director of the Civil Affairs Administration.
Celebrating Children's Day
The parents and children of Chunhui Village Program put up a performance gala on June 1st. They were happily engaged in fun games, races and outdoor activities. On June 4 the Dragon Boat Festival, they had a great time making sachets, in the hope of "bringing blessings to the children".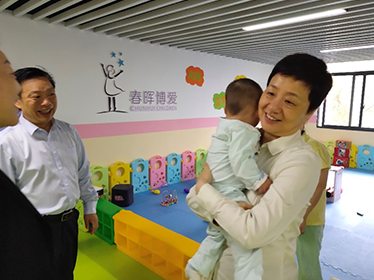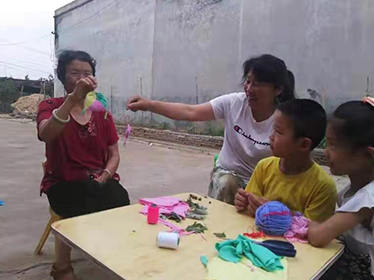 Exchanges and sharing
Asia Pacific Regional Network for Early Childhood Limited (ARNEC)
In April 28-30, Chunhui Children was invited to the Early Childhood Development Workshop put up by ARNEC in Singapore.
Workshop for family mentors
On May 20, mentors of Chunhui Family Program from around the country gathered at Changzhou CWI for the five-day training workshop held once every year. The workshop provided a great opportunity for the mentors to share ideas and learn to grow.
IV Fundraising update
E.G.G. Walkathon
On May 11, E.G.G. Walkathon, a charity hiking event initiated by Shanghai United Foundation (SUF), kicked off in Shanghai. Six Chunhui teams participated in the event and raised RMB 150,000, over fulfiling the target by 17%.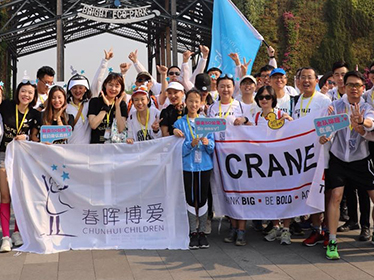 Beijing World Youth Academy (BWYA)---community charity event
On May 25, BWYA delivered its fourth charity event themed "Family Day". BWYA will donate all the money raised to Chunhui Children.
Parent-Children Sweet Time Together Supported by Health Care Hospital for Children and Women
On June 15, Chunhui Children was invited to the parent-child celebration hosted by the Health Care Hospital for Children and Women. This was a wonderful occasion for us to bring Chunhui Children to the wider public and inspire more loving people to engage in philanthropy.
Alibaba Platform
From April 1 to June 30, Chunhui's program "Chunhui mamas provide loving care for orphaned children" under Alibaba's "Taobao Philanthropy Item Plan" received 87,990 donations totaling RMB 7157.1(For more information see the post on Alibaba platform https://gongyi.bbs.taobao.com/detail.html?spm=323.83552.373287.10.597a1ba0xwk9eF&appId=9703&postId=5641722 )
Brand building
Himalayas FM---audio album The Brightest Stars on the Earth
World Smile Day
On May 8, Chunhui Children teamed up with gongyi.weibo.com to support children with cleft lips and palate. It invited over 20 TV show stars to "draw a smile" in the hope of conveying their best wishes for the children. Chunhui Children's program "Loving Chunhui Mamas Want Their Children to Leave" hit the headline of gongyi.weibo.com and raised almost RMB 10000 by mid-May.
Mother's Day
On Mother's Day (May 12), the video that features a Chunhui mama and was made public online by the official microblog of headnews.cn recorded 600,000 views.
Chunhui Children created theme song with HIFIVE
On June 3, Chunhui Children's theme song With You, I Have a Home Full of Tender Care was put on 6 music platforms, 4 mobile phone Apps, and music channels of 4 leading online platforms.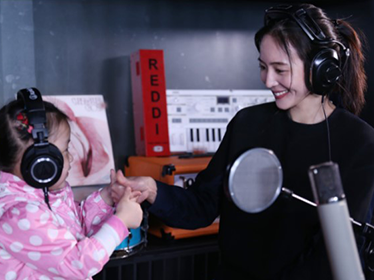 On June 5, the MV of Chunhui's theme song swept 7 online platforms including V.QQ.COM (Tencent Video), iQIYI.COM, Youku and Cool Dog Music. (For more information see the post on China Philanthropy Times http://www.gongyishibao.com/html/gongyizixun/16654.html )