What's new
"2019 Charity Group of the Year Award"
On Jan 14, 2020, the 9th China Charity Festival & "Because of Love" Ceremony was unraveled in Beijing. This session of the Festival was themed "Charity Makes Life Great". Focusing on "cross-field integration, technology empowerment, targeted poverty alleviation, environmental protection, education philanthropy and CSR among other topics, the gathering provided an opportunity to explore new ways of driving forward charity in the new century. In recognition of its distinguished contribution to charity over the years, Chunhui Children won "2019 Charity Group of the Year Award", and its "Chunhui Village Program" received "2019 Charity Program of the Year Award".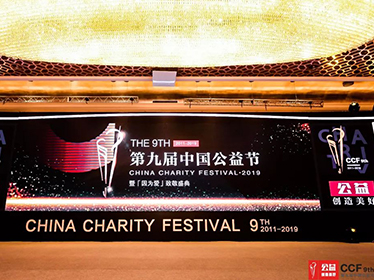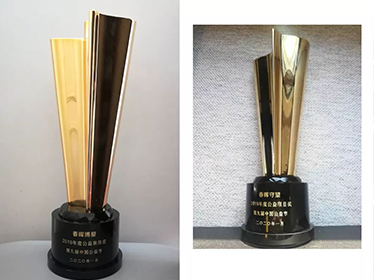 Chunhui Children joined in national efforts to fight against Covid-19
Right after the outbreak of Covid-19, led by the Social Organization Management Office, Beijing Civil Affairs Administration, Chunhui Children took effective measures to combat the virus. Giving top priority to Covid-19 prevention, Chunhui executive team put up a package of emergent notices. All staff members of Beijing office would work from home starting Feb 2020, and senior program trainers would provide for them online training to promote professional growth. Site visits would be suspended. Closer attention would be paid to the children, and the numbers of affected children and caregivers (even if the numbers were most often zero) would be reported on a regular basis. Staff members were forbidden to rumor. Some on-duty front-line staff were asked to wear face masks, keep their hands clean and sanitized, stay indoors as much as possible and report temperatures every day. Supervisors of the front-line staff need provide them with necessary support, and keep track of their wellbeing. All the while, Chunhui team stepped up efforts to prepare virus prevention supplies for the institutions.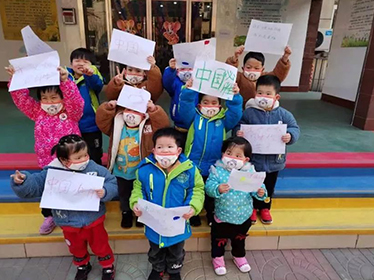 Program Data
Chunhui Mama program
Chunhui Mama Program was operated in 48 partner welfare institutions
Training was provided for 44 welfare institutions
3318 children were directly benefited
894 Chunhui mamas were trained
Chunhui Village Program
Chunhui Village Program was operated in 41 partner villages
At least two articles on child care and Covid-19 prevention were introduced to program villages each week
Chunhui online training recorded 464 attendances by front-line teachers
12186 children in the program villages were directly benefited
Chunhui Care Home
5 children were admitted
10 surgeries were completed
23 children returned to their welfare institutions
30 Chunhui mamas provided nurturing care
Program Update
Chunhui Mama Program
Multiple welfare institutions were put under closed-off management
In response to the outbreak of Covid-19, many welfare institutions took necessary prevention measures. As the March 5 statistics show, 39 program institutions were closed off, and the others were half-open with staff members rotating shifts. In 10 of the program institutions, none of the staff had returned to work; in the other 38 intitutions all or some of the staff, or 54.2% of the total, (excluding Chunhui Family) had been back to work. By the end of March, 42 partner institutions had resumed operations, and the other six were still waiting for the right time. Till then, 60.7% of the staff working with our partner institutions had been back to work. (excluding Chunhui Family).
Online training
Amid the Covid-19 pandemic, senior program directors and trainers offered online training for front-line teachers, 1-3 weeks for each program. The teachers all actively engaged in the training and after-class assignments, shared on 1jiaren platform, and developed video coursewares based on the children's developmental levels. To facilitate learning, the trainers provided follow-up guidance and suggestions to help the teachers work out problems in a timely manner. In addition, the program teachers kept learning, sharing at online meetings, having video chats with children, and mentoring them online on a daily basis.
Online classrooms
Program teachers who were precluded by the pandemic from going back to work ran online classes with home-made videos, and provided consistent teaching resources on 1jiaren platform for other teachers and foster mothers of Chunhui loving families who stayed with the children.A teacher with Chunhui Infant Nurture Program of Ha'erbin CWI developed the video A Story of the Novel Corona Virus. She read the story, page by page, gently and softly, showing the children why they were not allowed to go outside as usual, and how they could fight againt the virus. Chunhui Preschool Program went on in three forms. It made videos and provided them for the caregivers or foster parents of Chunhui families to work with the children, or directly worked with the children via video who had easy access to internet. Recently, preschool teachers of Nanchang CWI went into Chunhui families to mentor the children onsite, making it easier for the foster mothers to care for the family while reducing the risks of cross infection. Teachers of the Chunhui Youth and Chunhui RSE programs who were forced by the virus to stay at home designed tools and activities for future use by children with special needs while developing video courses to help them learn remotely. These efficient and cost-effective online classrooms born out of the pandemic made it possible for classes to continue even when everyone had to stay indoors, so were introduced to many welfare institutions.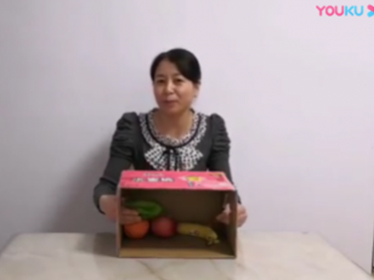 Online classroom----"Hunt treasures from the box"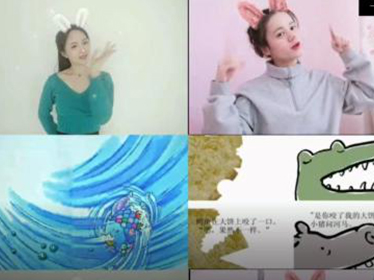 Online classrooms
Donating Covid-19 prevention supplies to welfare institutions
Chunhui Children was deeply concerned about its partner welfare institutions admid the pandemic. It asked front-line staff who stood fast at their posts to wear masks, keep their hands clean and sanitized, stay indoors as much as possible and report temperatures every day. Program managers were required to keep track of the wellbeing of both front-line staff and the children under their care. Besides, with the support of loving companies and individuals, Chunhui Children, by the end of March, had delivered 313500 face masks, 35000 pairs of disposable medical gloves, and 521 barrels of alcohol-based and wash-free sanitizer to the institutions. Qingdao CWI, Huhhot CWI, Urumqi CWI and Zhuzhou CWI among other partner institutions sent "Thank-you" letters, showing heartfelt gratitude for Chunhui's timely assistance.
Chunhui Village Program
1100 program children aged 0-3 were evaluated.
All program villages went in for the parent-child event themed"I will wait for you to go home and together we'll celebrate the lunar new year". As the covid-19 pandemic swept across China, an increasing number of migrant parents failed to return to their hometowns. We designed innovative activities for the children and parents left behind. A most popular activity was hand making picture books. Both the parents and their children had a great time preparing materials, writing, drawing and reading. On March 8 the Women's Day, we showed the program teachers and parents online how to help the children give their best wishes to their moms.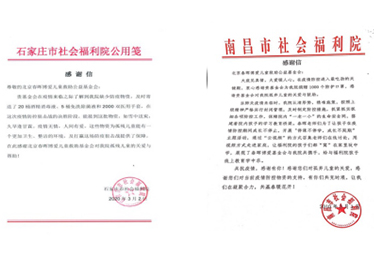 "Fun time staying at home" during the pandemic. We promoted the belief that "life itself is education"in all of our program villages. Apart from a professional learning and sharing session for the front-line teachers scheduled every two days, we introduced at least two educational games/activities and articles on family education at the parents' wechat groups every week. These enriching games and activities provided opportunities for parents to spend more quality loving time with their children, and for the children to learn and grow. When helping around the house, for instance, the children learned how to clean the floor and trim vegetables for cooking. And by trying paper-cutting/folding, their hands-on skills improved, their interest for arts grew and their brain was stimulated. As the activities built up, more and more parents were brought in, and the numer of parents' wechat groups kept increasing. Now, both parents and children are more aware that "life itself is education".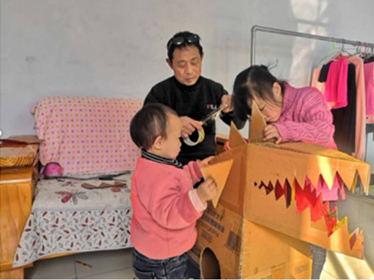 Right after the Covid-19 broke out in China, our Community Engagement Program set up a wechat group entitled "psychological support network". We arranged for front-line teachers to deliver face masks and alcohol-based sanitizer to financially struggling families with left-behind children. Besides, we educated the children on how to prevent against the virus and,as requested by Henan Civil Affairs Office, initiated events to help raise social awareness for helping left-behind children.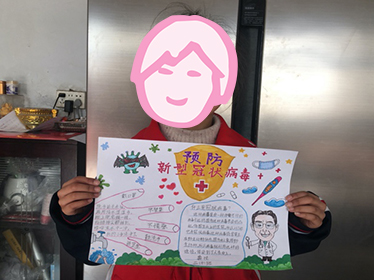 Fund-raising update
"Help Chunhui Mamas Protect the Children Against Covid-19"
The program "Help Chunhui Mamas Protect the Children Against Covid-19"was put on Chunhui's official online store on Feb 13,and was wrapped up on Apr 24. The program recorded 2827 donations totalling RMB 189,342. With the fund, we provided 9750 masks, 159 barrels of alcohol and 149 barrels of sanitizer for 27 partner institutions. See the following "thank-you" letters we received from these institutions.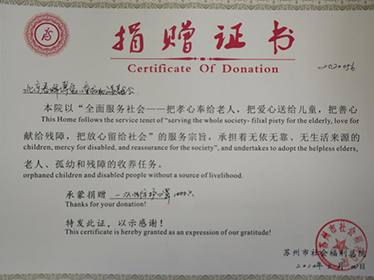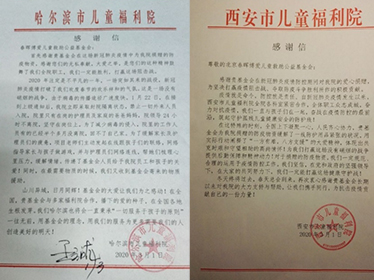 "Thank you for providing all these supplies that met our most pressing needs at a time of crisis."
——Kaifeng CWI
"Thank you for loving and caring about our children when our lives are endangered by covid-19."
——Xuchang CWI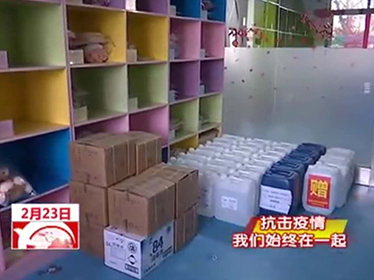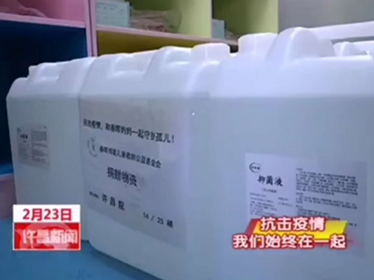 Xuchang News---Screenshot of Chunhui supplies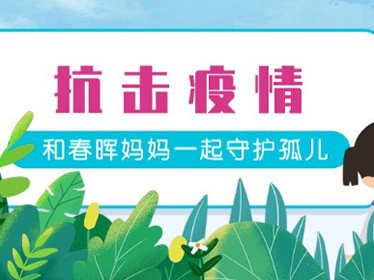 Chunhui Children's four ambassadors of love Zhang Junning, Jia Jingwen, Li Ruotong and Wan Qian offered their support for Chunhui mamas and the children via video.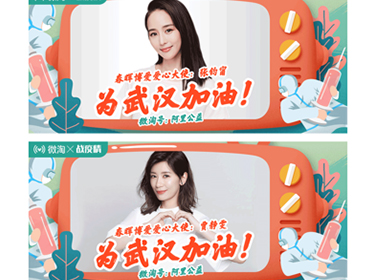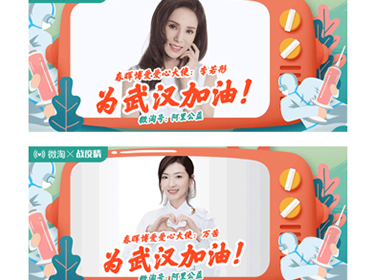 We were empowered by the multitude of donations from Alibaba charity platform. And the best of wishes from loving supporters motivated us to fight against the virus and reach out to more children in need.The love from each of you, supporters known or unknown, a caring mama from Malaysia, and fans of our ambassadors of love, help Chunhui mamas bring family-like love to more forgotten children.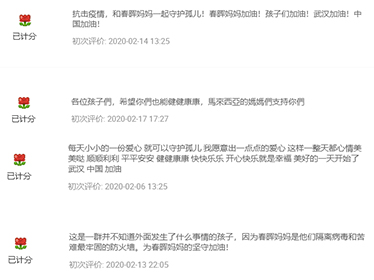 Stars sold personal belongings to support Chunhui Children
March 16, on the platform jointly set up by YOUKU, Xianyu and Alibaba, supportive stars including Xue Kaiqi (Fiona), Li Yitong, Ayanga, Zhang Xincheng, Lou Yixiao, Zhang Tian'ai, Viya and ONER members all had their selected belongings sold. A total of RMB 25195 was racked up to help Chunhui's partner welfare institutions combat Covid-19.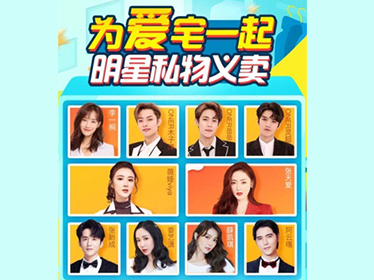 Charity Auction Starting from Ling
On the night of March 22, Li Xiaoling (Kimmy) and Li Zhiting(AarifLee) co-hosted the live streaming show Starting from Ling. The auction raised RMB 100,000 for Chunhui Children to support its partner welfare institutions through the covid-19 pandemic.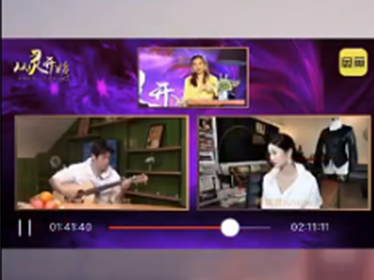 Auction of limited editions, ACG on Xianyu/Alibaba charity platform
On Feb 24, Xianyu and Alibaba put up an auction online, and the limited editions of ACG were sold for RMB 28731. The fund would be provided for Chunhui's partner welfare institutions to combat the corona virus.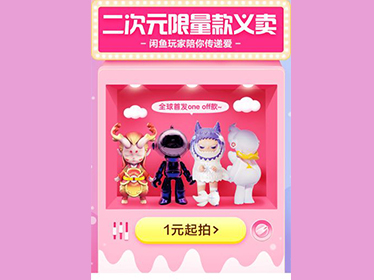 Charity item
From Jan 1 to March 31, 2020, the program "Chunhui Mamas Provide Loving Care for Orphaned Children"on Alibaba's platform received 24,731,824 donations amounting to RMB 1,422,046.57 from 331,992 taobao buyers.See the following link for details:
https://gongyi.bbs.taobao.com/detail.html?spm=323.83552.373287.10.597a1ba06E13hm&appId=9703&postId=5641722)
Brand Building
Macot Nuan Nuan
On Jan 24, 2020, Chunhui Children's mascot Nuan Nuan was born. This well-chosen cartoon image (mother swallow Nuan Nuan with her baby swallow) is expected to go to the heart of our supporters and invite the public to care for orphaned children in welfare institutions and left-behind children in rural areas. Swallows are messengers of spring, and they symbolize auspiciousness, companionship and peace. Chunhui mamas, like the mother swallow trying everything to protect her baby, will provide the most nurturing care for the children.
Chunhui Children has also developed Nuan Nuan-inspired charity items and Nuan Nuan wechat emotions, and will phase in Nuan Nuan live streaming, VCRs and animations in the months ahead.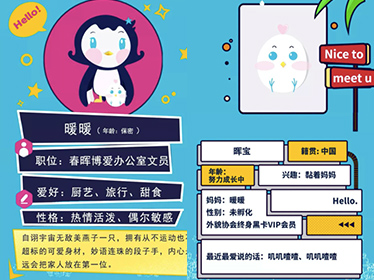 KAI SHU Story donated virus prevention stories to Chunhui Children
In Feb 2020, KAI SHU Story developed a package of audio stories"Come on! Let' Beat Covid-19! "for children in Chunhui's partner welfare institutions. These sweet stories aim to show the children how to protect themselves from the virus.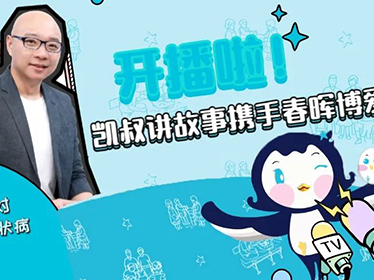 Traditional costumes
The children's vest for winter designed by MingJing Attire uses Chunhui's mascot Nuan Nuan as a symbol of love and childhood delight. All the money collected from sales of the vests (both mother's and child's styles) will be provided for Chunhui Children.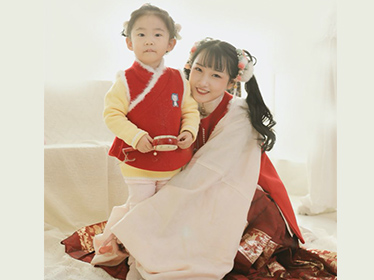 Wechat official account popularizes child care concepts
Starting from Jan 2020, Chunhui Children's trainers started to share on its wechat account, and until now 22 articles on child care and education have been posted.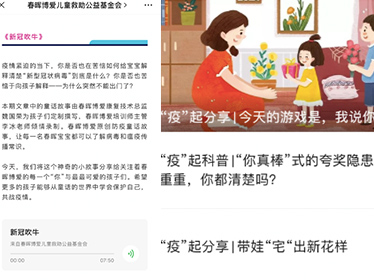 Tik Tok account was set up
In Jan 2020, Chunhui Children set up its Tik Tok account and plans to share the life of children in welfare institutions via VCR. The aim is to inspire the public to learn about Chunhui's three core programs (Chunhui Mama, Chunhui Village and Chunhui Care Home), and care for the vulnerable orphaned and left-behind children.