On May 9, 2021, Mother's Day, together with ECHO-7S Magazine, Hive, a digital content promotion company, gongyi.weibo.com, Sina, and Chunhui ambassadors of love, Chunhui Children launched an event themed "Chunhui Mamas Transformed on Mother's Day". On that big day, the mamas who spend days and nights caring for the children had a chance to dress up and put on make-up, almost for the first time ever. It was their day to shine. The event was designed to invite the public to appreciate the beauty and tenderness of Chunhui mamas.
To pay special tribute to Chunhui mamas, ECHO-7S took three packages of fashion pictures of them, which were posted on Chunhui's official microblog account on Mother's Day. Chunhui ambassadors of love Wan Qian, Jia Jingwen, Zhang Junning, Li Ruotong, Kong Xue'er, Gina Alice Redlinger, Chen Youwei, Guo Biting, Lin Feng and guardians of Chunhui babies Liu Dongqin, Wang Junbi, Xing Fei and Hu Yixuan all voiced for the event. Some 80 Microblog KOLs including Caotujun, Tao Baibai sensei,Zhonghuaxiaomingzai、Mryang Yang Jiacheng、Zhang Tejia、Saokoujieshuo all gave their support as well.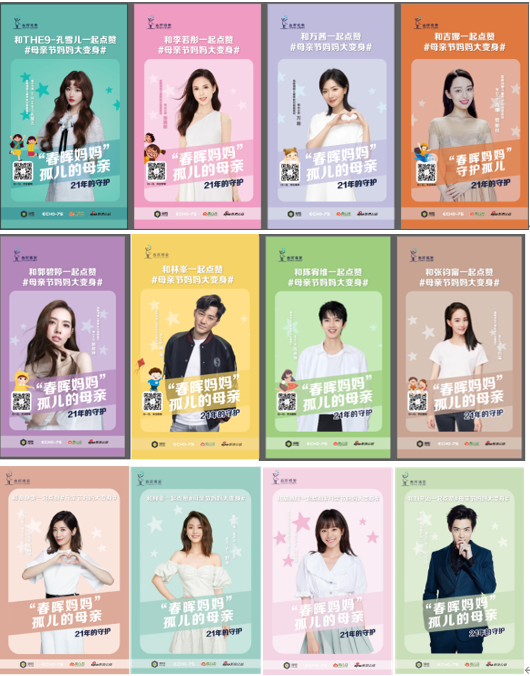 Involved in this event, the microblog users learned more about Chunhui mamas who, both as mamas and teachers, have provided professional motherly care for vulnerable young children deprived of family care in the past 21 years. By the end of 2020, Chunhui Mama Program had directly benefited 178,000 children and impacted 320,000; 25000 institution caregivers had been trained. Up till now, the program has been run in 115 welfare institutions.
The Microblog event saw a flood of comments, "likes" and reposts. Some users sent their best of wishes for Chunhui mamas, some showed love for the children and others shared their own stories with mama. "Chunhui mamas showed me the light of the world. Thank you for always being there for the children." "I have never cared about charity. But today, impressed by your program, I want to give you my support." The list of comments went on and on… To this day, 67 million views and 240,000 comments have been recorded. During the event, "Chunhui Mamas Give Orphaned Children a Second Chance at Childhood" program received 4700 donations.
Also on Mother's Day, LED ads featuring Chunhui mamas were put up at GuoMao and DongSiShiTiao subway stations as well as high-end office buildings, and would stay there for 1-2 weeks. This combination of online and offline philanthropy promotion is gaining increasing popularity and inviting wider public participation.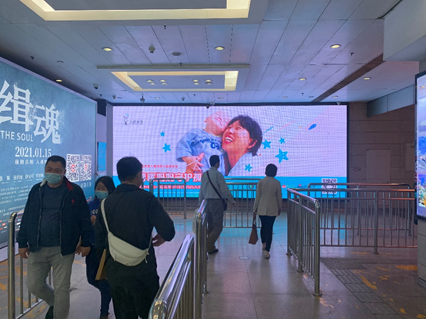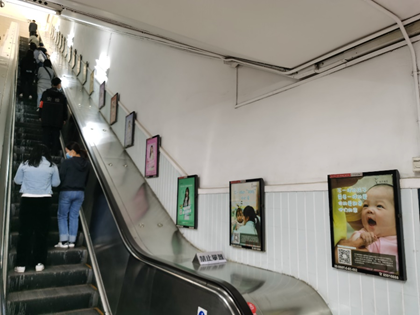 Chunhui Children was registered in Beijing in 2012 and was granted public fund-raising status in 2017. Chunhui Children recruits front-line caregivers and teachers and trains them to provide consistent family-like love and science-based, child-centered education for orphaned children in welfare institutions and for children left behind by migrant parents in rural areas. For years in a row, Chunhui Children was rated as a 5A social organization. At present, Chunhui Children runs three core program: Chunhui Mama, Chunhui Care Home and Chunhui Village.