"Young as I am, I will devote my entire life to helping create a youthful family, a youthful nation, a youthful world, a youthful mankind, a youthful earth, and a youthful universe…"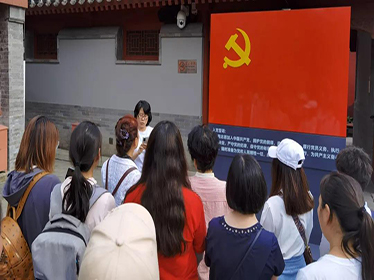 On June 11, Chunhui Children's CPC branch secretary Nancy Li participated in the "Flame Passing" event hosted by the united committee supervising CPC branches of foundations for helping the needy.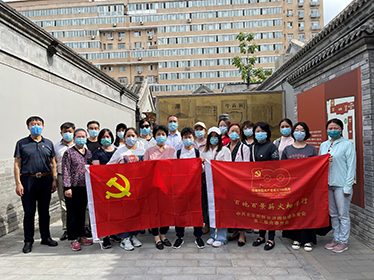 The hit TV series debuted on CCTV in Feb, The Age of Awakening, has provided the public with a better knowledge of Li Dazhao, a scholar and revolutionary pioneer born in the 1880s. He was respected as a spokesman for the modern youths. The united CPC committee members visited Li's former residence in Beijing, where they learned about the life of Li and were inspired to unleash their full passion for charity.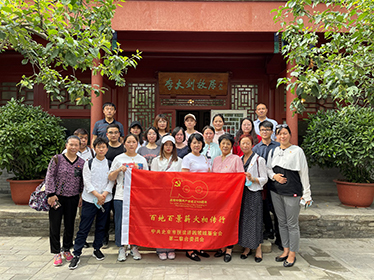 The residence was located in Wenhua Alley 24, Xicheng District of central Beijing. Li spent nearly four years here from 1920 to early 1924, the longest and happiest time when he lived with his family away from hometown. His second son Li Guanghua and youngest daughter Li Zhonghua were both born here. It was also the place where his eldest son and eldest daughter committed themselves to the democratic revolution in the early 20th century.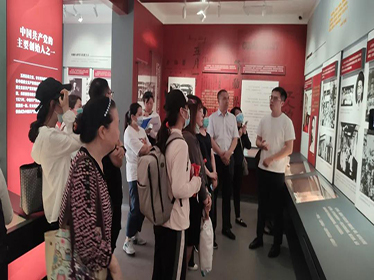 "A socialist society is rich, not poor," Li envisioned the future. As he wished, China has lifted its people out of poverty, a problem that plagued the country for thousands of years. Foundations for helping the needy will take over his torch and forge forward to help make the country a better place for all.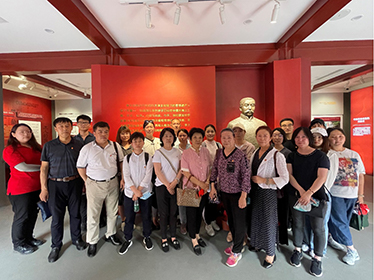 "I volunteer to join the Communist Party of China, follow its guidelines and abide by its charter…" after the visit, all the committee members swore an oath again to the CPC and sang the national anthem to honor its centenary.