Chunhui Children has delivered a variety of events to learn about the CPC history and mark its 100th anniversary.
On June 8, Chunhui Village Program unveiled the event themed "a hundred people learn about CPC's history and celebrate its 100th birthday" in Duan Village, the former revolutionary base and birthplace of Ye county's local CPC branch. 70 front-line teachers of 19 program villages in Ye County and 30 teachers of 7 program villages in Zhecheng County joined in the event.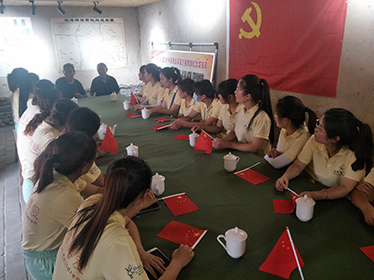 Ye County developed a group of devoted CPC members and revolutionary supporters who stood firm in their fight for a better country. As the most prestigious revolutionary base of Ye County, Duan Village was named "Top-grade CPC model branch of central Henan" by Henan provincial CPC committee.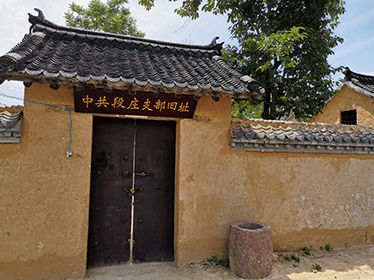 The teachers visited the revolutionary memorial hall of Duan Village, where they learned about the life of honorable veteran revolutionists and paid respects to what they left behind. Another revolutionary site that impressed the teachers was a tunnel warfare in Duan Village. It was set up around 1930. Back then, when the CPC member Duan Xinyi gave up his life for protection of a confidential document, the local CPC branch decided to open up such a tunnel to prevent against further sacrifices. In the anti-Japan and liberation wars that took place in the 1940s, the tunnel once again played a critical role in protecting the wounded soldiers, local citizens and confidential documents.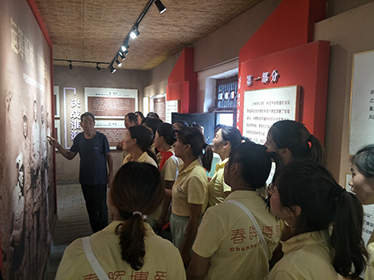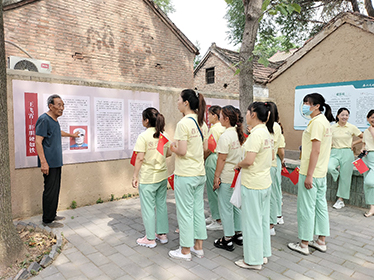 The event ended with a solemn oath by all CPC members. They vowed to keep their missions in mind, commit to the CPC and the people, serve as role models, and help bring the Party's love to the vulnerable children served by Chunhui.